What a Crock is a delivery of food sets that you can cook in a slow cooker. This service is specially designed for those who don't have time to cook. What a Crock is a 3 in 1 meal service — a food buyer, a diet planner, and a chef. The menu has everything from healthy snacks to delicious soups and incredibly delicate desserts that you can put in a freezer and cook when you need. Or put it immediately in a slow cooker and the dish will be ready in several hours. What a Crock menus are the following: for families and singles, gluten-free, low-carb, low-fat, organic, vegan, and vegetarian.
Short Overview: Pros and Cons
What a Croсk food sets offer a delicious varied menu. What are the pros and cons of this delivery service? Let's consider What a Crock reviews of consumers:
Pros:
What a Croсk takes care of you as much as possible. This meal delivery will do all the work for you and fulfill any of your wishes. Thanks to this, you decide for yourself when you want to order ready-made meals, how many sets of meals you need per day, and for how many people you cook today;
What a Croсk is suitable for families and couples as well as those who live alone, which can't be said about other food delivery services;
The biggest plus is that What a Croсk provides a wide range of dietary meals for those who have dietary restrictions or specific preferences.
Cons:
There is no beautiful table setting as in restaurants;
A full dinner at home will cost the same as a full dinner in a restaurant;
Delivery takes a little longer (compared to pizza/rolls);
Free shipping is only for orders over $99 or $199.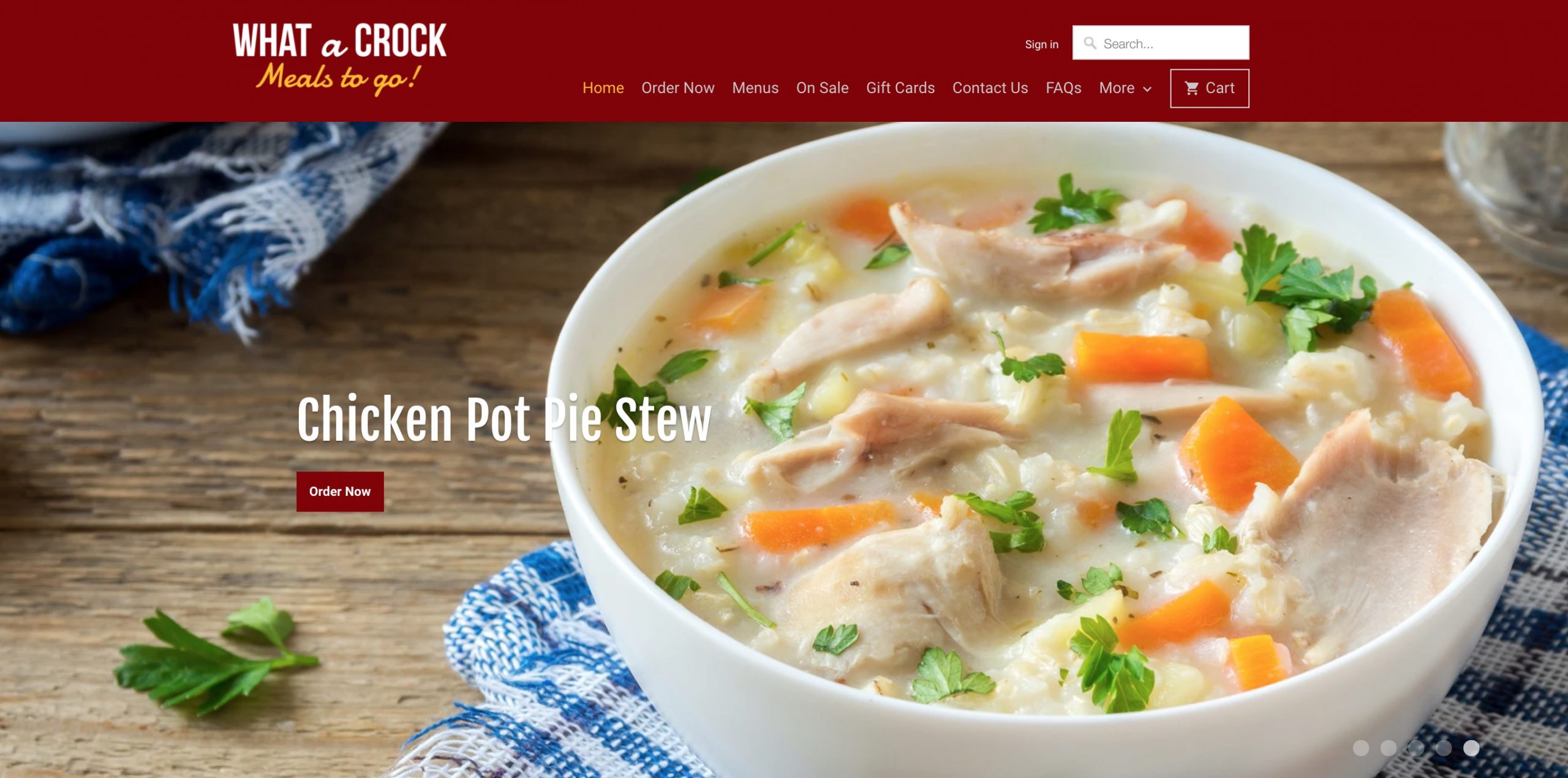 What a Crock Pricing
The monthly budget for food is important to all of us. Let's take a closer look at What a Crock prices. The price depends on the set of ingredients. You have to pay from $3.99 to $12.99 for a single meal.
If you want to order a food package, the price depends on the number of people. So, a set for 1 person will cost approximately $7.85. If you want to order food packages for up to 3 people, you need to pay approximately $5.88 for each serving. If you order grocery packages for up to 6 people, then What a Crock cost is $5.44 per serving.
$27.49 — 3 meals per week;
$33.99 — 4 meals per week;
$33.99 — 2 meals per week;
$49.99 — 3 meals per week;
$64.99 — 4 meals per week;
$33.99 — 1 meal per week;
$64.99 — 2 meals per week;
$94.99 — 3 meals per week;
$124.99 — 4 meals per week.
Also, What a Crock operates throughout the United States. Shipping costs vary by location.
How What a Crock Works
The products you order from What a Crock have to be cooked in a slow cooker. You don't need special preparations to make delicious meals. What a Crock has a team of chefs who take care of you by peeling, roasting, and chopping foods for you. After all the ingredients are prepared, the chefs freeze them, and you can enjoy all the colors of the food as the natural flavors and nutritional value is preserved.
There are 3 What a Crock plans that are prepared by the chefs. You can choose any of them. But you can also create your meal plan that suits you 100%. To do this, you need to use the "Build Your Own Meal Plan" function on the website.
All meals will be delivered to your door, or you can pick them up from one of the company's stores if you live nearby.
Regardless of what meal plan you choose, you can always change the What a Crock terms. You can change your meal plan, reschedule shipping, or cancel your subscription.
By the way, you can purchase a gift card if you want to surprise someone you love. How much is What a Crock gift card cost? It ranges from $10 to $260. With the help of such a gift card, a person can order organic food that will match the taste preferences.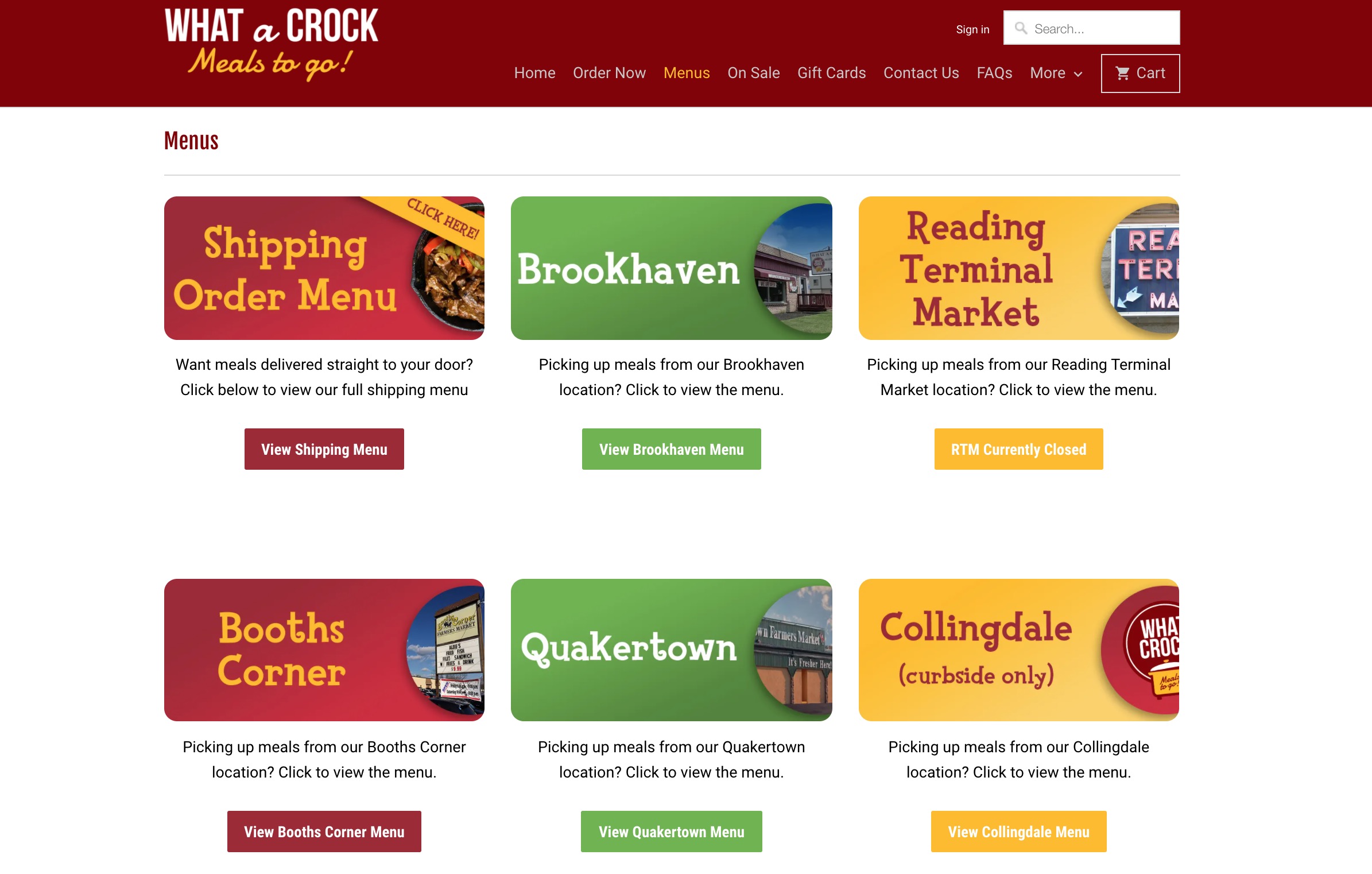 How Easy Are What a Crock Meal Kits to Prepare?
First of all, you can't cook What a Crock food in the microwave. All food is only partially cooked. And if you put it in the microwave, then you just heat it. Microwaves will not cook well enough. This is not safe.
Any dish should be cooked in a slow cooker for 4-8 hours if there is chicken or pork. Beef dishes are cooked for up to 12 hours. Each box stores a card with cooking instructions. If you have lost your instruction What a Crock recipe cards, you can use the company's website.
Who is What a Crock Good for?
What a Crock ratings? They are quite high. If you constantly hear about the beneficial properties of products cooked in a slow cooker, monitor your health, follow a diet, and don't have time to cook, then What a Crock food delivery is for you! This is the best delivery service that specializes in slow cooker dishes. You order semi-prepared products from the chefs, and they will be delivered to your door in less than 2 days. All you have to do is put all the food in the slow cooker in the morning and enjoy a delicious dinner 6-8 hours later.
A very important point is that the What a Crock takes into account the needs of vegetarians and people who eat gluten-free food too. Just because you are on a diet or you don't eat animal food shouldn't negatively affect your lifestyle. You should enjoy your food like everyone else.
Who What a Crock Isn't Good For?
What a Crock will not be suitable for those who consider it an expensive service. Yes, it is cheaper to buy groceries in the supermarket and prepare a full-fledged lunch or dinner yourself. But after all, meals ordered at home are, first of all, freedom and pleasure (no hurrying, peeling vegetables, and staying near a hot stove).
Also, as reviews of What a Crock says, many may not like the fact that it will take at least 5 hours to cook since the food can't be cooked in the microwave. Only the slow cooker can be used.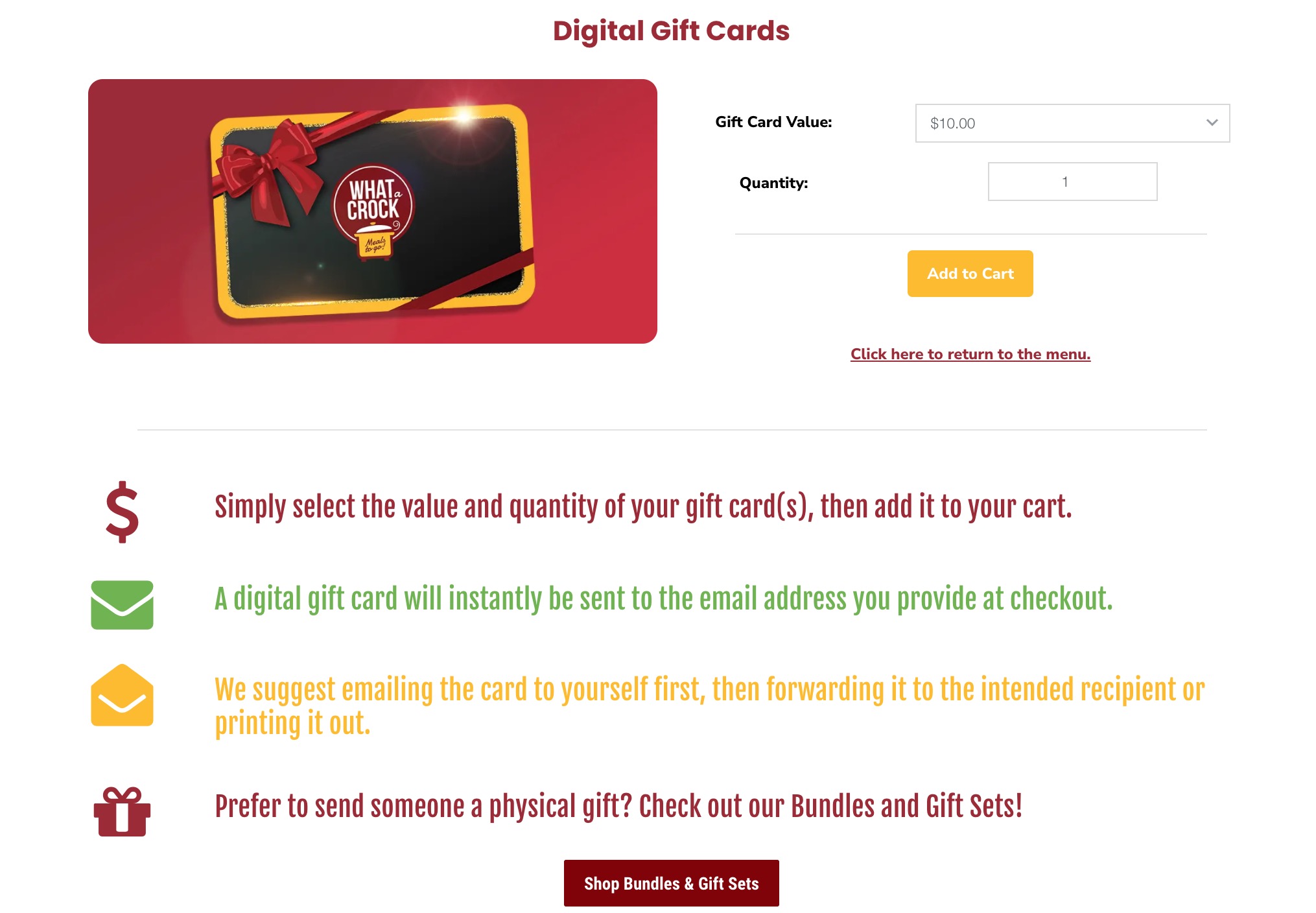 What a Crock Packaging and Its Convenience
Many consumers who write reviews for What a Crock note that it has nice packaging. To organize prompt food delivery, What a Crock took care of packaging for ready-made meals. It is safe, aesthetic, and reliable. What a Crock selects the optimal model for each type of product. Its containers made of paper or cardboard are environmentally friendly. It has a neat, attractive appearance, and doesn't emit harmful substances.
Plastic containers for hot meals are completed with hermetic lids. This allows you to keep the dish from flowing out. They are resistant to temperature and withstand mechanical damage.
Many products are packaged in sealed containers. In them, food retains its shape, aroma, and taste.
Changing and Canceling Order
You can cancel or change your order at any time. To pause your meal plan, click Pause Subscription.
To cancel your meal plan, click Cancel Subscription. But you need to inform the service why you don't want to use the What a Crock.
Customer Service
If you need more information, you can always go to the frequently asked questions section on the official website and find an answer to any question that interests you.
You can also contact its support by email or phone. You will find contact information on the official website.

The Alternatives
What a Crock vs. Plated
Plated is one of the best food kit services on the market. This delivery offers creative recipes that many people don't cook every day. These recipes require some skills. And ingredients like butter or eggs are not always put in boxes, considering that these are standard products that are always in the refrigerator.
What a Crock doesn't have creative dishes on the menu. However, following What a Crock meal delivery reviews, it offers a greater variety of dishes, a lower minimum order requirement, and the ability to deliver nationwide.
What a Crock vs. Blue Apron
Blue Apron is also a popular food delivery service. You don't have to be a chef to make steak or pasta. But Blue Apron's recipe base is pretty small. The menu includes 8-12 food options to choose from. Moreover, the preparation time is 40-70 minutes, which is quite inconvenient. Still, Blue Apron differs from other deliveries in that it offers wine that matches your meal plan.
What a Crock's menu is more interesting and varied. The cooking time is almost not felt since everything is cooked in a slow cooker, which means you don't need to stand near the stove and control everything. The minimum order price is much lower than in Blue Apron. Moreover, you can use the What a Crock promo code and get a discount.
The Verdict
If you love to cook in a slow cooker and want to enjoy delicious and healthy food without wasting your time, then What a Crock is a great option for you. The menu has everything you need for a full breakfast, lunch, and dinner. You can choose from dozens of delicious dishes for cooking.
To conclude our What a Crock meal kits review, it should be noted that this food delivery offers maximum flexibility, incredible convenience, and delicious food for a small fee.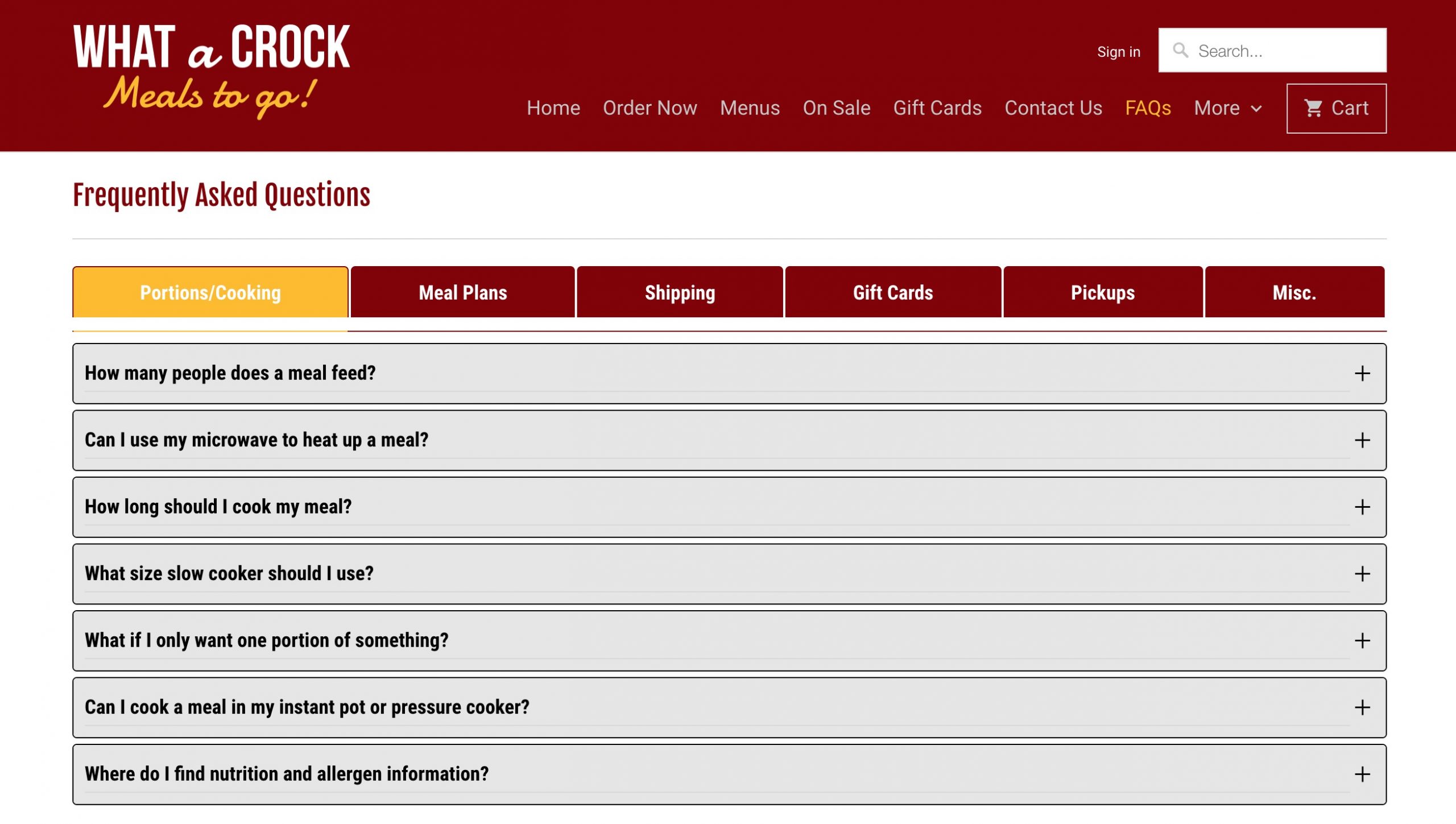 FAQ
Are What a Crock Meals Healthy?
Yes, as numerous What a Crock meal reviews state, its products are healthy and nutritious. All dishes are prepared only from fresh ingredients. What's more, you can even lose weight by choosing healthy prepared foods from What a Crock. Exercising and a healthy eating plan will help you maintain nice body shapes and get all the necessary nutrients from food.
Is What a Crock Worth the Money?
This service is one of the best. All products used are fresh and nutritious. Moreover, the service is not very expensive compared to others. Shipping is carried out in all states. There are no negative What a Crock meal kits reviews on the Internet because most consumers are as satisfied as possible with the price-quality ratio. Therefore, we can say that What a Crock is worth the money.
Can I Try What a Crock for Free?
No, there is no information on the What a Crock site that they provide food for free. Therefore, you can order a dish by paying full price for it.