Frozen family dinners in front of the TV may be the best part of the day. These dinners can impress everyone in your family since they combine great ethnic tastes with exceptional texture and flavor. One of them could be what you need on the next stressful weekday evening.
Today, the best frozen dinners family size diversity is impressive. However, the issue remains in selecting nutritious frozen meals that will satisfy your appetite and adequately nourish your body – without the unnecessary salt and garbage. Scroll through a list of popular and healthy options for busy households looking for frozen meals for family.
How to Choose a Healthy Freeze Meal
Finding the best frozen meals at Walmart or any other grocery can be difficult. Many of the meals in the freezer department may eventually lead to obesity because they're high in calories and salt levels and lack nutritional value. So, let's walk you through the following list of how to choose frozen meals for the family:
Aim for high-quality and natural food ingredients. Check the ingredients list and choose a frozen meal with many veggies and lean protein you can find in chicken meat. Furthermore, look for plant-based proteins, which you can find in beans, peas, and some whole grains.
Avoid preservatives, pesticides, and colorants. A package of frozen vegetables is super-healthy unless slathered in cream sauce or gravy, adding saturated fat and calories. You should also examine the label for unnecessary seasoning, preservatives, and artificial coloring.
Purchase unseasoned freeze veggies and season them yourself. Those with sauces and cheeses can be rich in calories and salt, so get raw frozen vegetables and strengthen them at home. They'll probably taste better as well.
Pay close attention to the serving size. Some unthawed meals are intended for one person, while others are for numerous people. If you know the portion, it'll help you with meal management.
To find the best frozen family dinners, you should examine the ingredients before adding anything to your basket. Is there anything you don't recognize or can't even pronounce? That might be a sign that you can find a better product. Avoid frozen meals that have countless preservatives or other unneeded components. The fewer the list of ingredients, the better.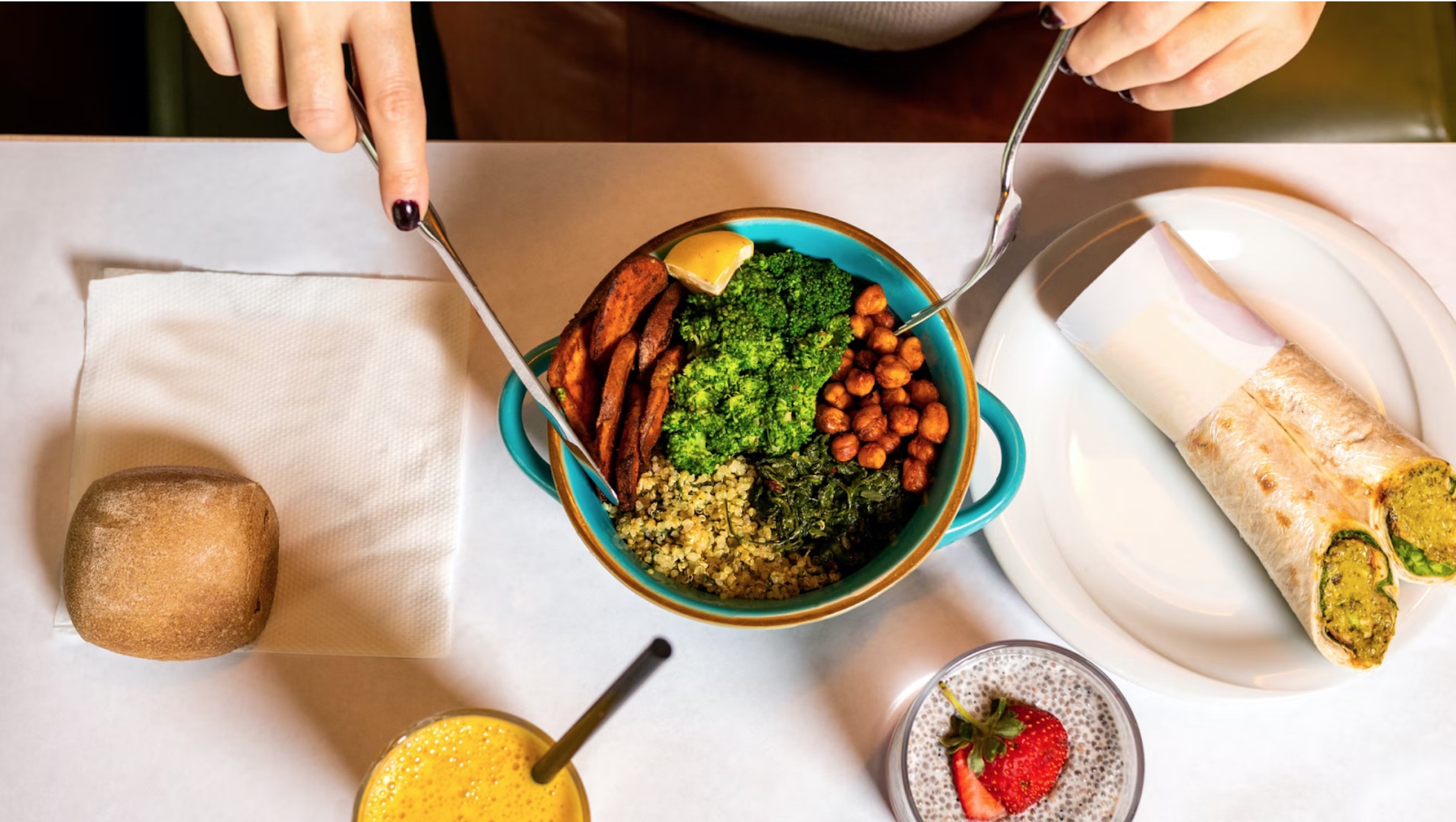 Which Frozen Dinners Are the Healthiest?
Sure, we'd like to claim we prepare dinner from scratch every day, but there are times when it just isn't possible. However, browse through this healthy choice frozen meals review before going to the drive-thru or ordering pizza. When life gets hectic, turn to freeze entrées that you can feel comfortable about serving and that your family will like. According to experts, these are some healthiest frozen meals 2023 in a local grocer's freezer aisle.
1. Love the Wild Baja Style Fish Taco Bowl
Love the Wild's Baja Style Fish Taco Bowl is a nutritious frozen dinner choice that emphasizes providing food that is good for the land and good for you. Plus, who doesn't love tacos? These healthy frozen family meals have protein of 16 grams and 320 calories and 12 grams of fat so that they won't ruin your diet.
2. Amy's Vegan Bean and Cheeze Burrito
It contains organic pinto beans, brown rice, and distinctive organic vegan cheese wrapped in the organic house-made tortilla. It's a terrific alternative among the best frozen meals for family who wants some protein and fiber but a vegan version. Furthermore, it includes many beans (fiber) and suits people who are allergic to dairy.
3. Saffron Road Teriyaki Chicken With Soba Noodles
This bowl's first four components are veggies, including bok choy and broccoli. Nonetheless, it contains 18 grams of protein and 10 grams of fat, most of which is unsaturated fat (the kind that comes with health benefits). Unlike other Chinese takeout sauces, the teriyaki sauce isn't filled with sugar and salt. The dish contains 280 calories.
4. Sweet Earth Curry Tiger
This vegan meal has 360 calories, 19 g protein, 8 g fiber, 360 mg of salt, and 5 grams of added sugars. Furthermore, it's filled with plant-based nourishment. You'll find broccoli, carrots, sweet potatoes, brown rice, quinoa, and spices like cinnamon and turmeric, which may offer this meal extra anti-inflammatory benefits.
5. Daily Harvest Brussel Sprouts and Lime Pad Thai Harvest Bowl
It's food that tastes indeed fresh while being frozen. Their harvest bowls are not only hearty (and nutritious!) enough to constitute a fulfilling vegan lunch, but they'll also be delivered directly to your home. If you're not a fan of Thai pad tastes, there are many alternative options, such as Sweet Potato Wild Rice Hash or Butternut Squash Kale Shakshuka.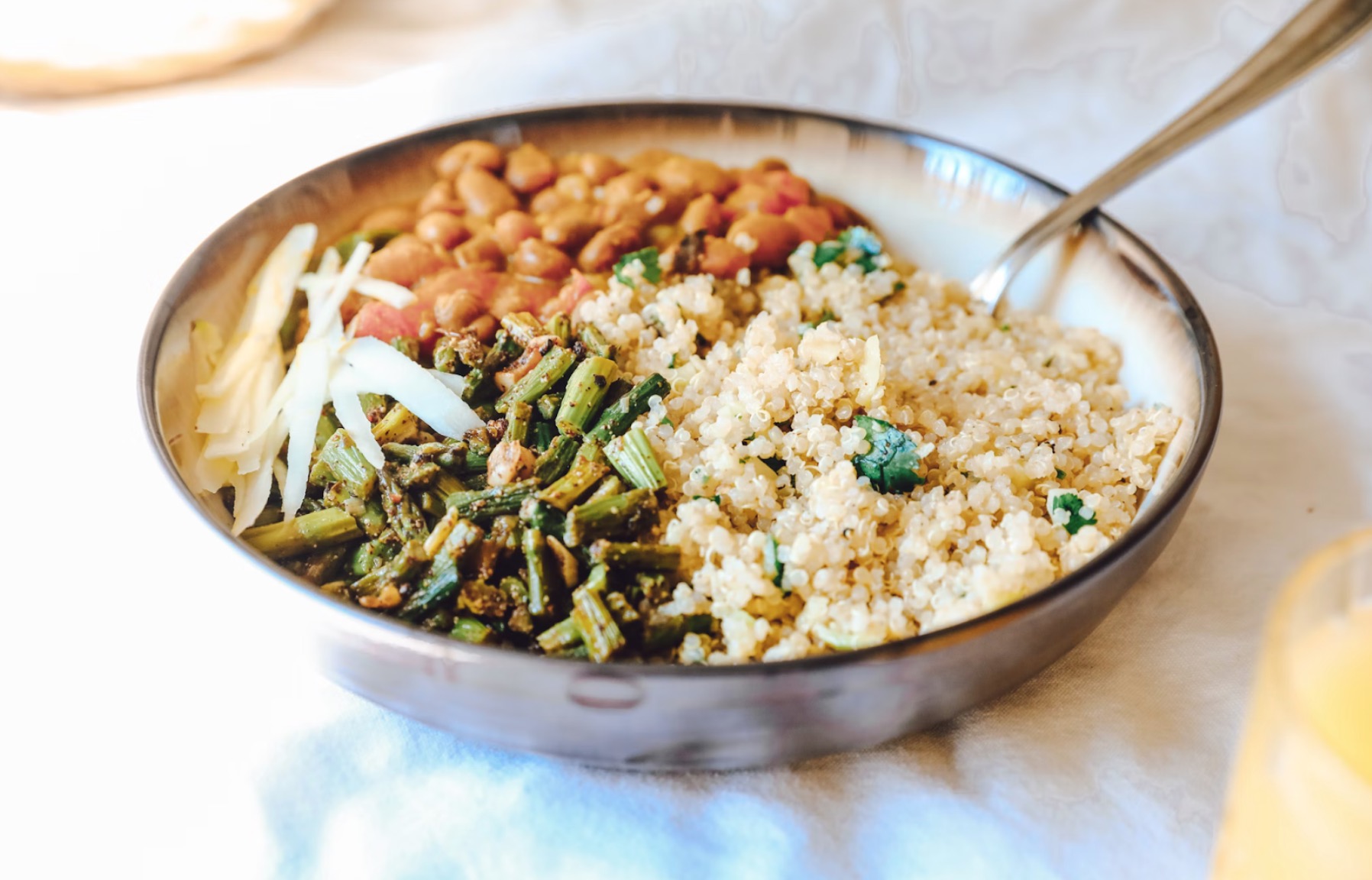 Which Are the Best Frozen Ready Meals?
We all want to make and serve nutritious, handmade meals to our families, but let's be honest: with work, school, and activities, we sometimes need to get dinner on the table as soon as we get the chance. So, here you are with the best frozen meals for families.
1. Omaha Steaks Beef Stew
Tossing a freeze slow cooker dish into your Crock-Pot and leaving it to simmer while you go about your day may be a quick and easy dinner. If you enjoy cooking in your slow cooker, Omaha Steaks Italian Red Wine Beef Stew is a perfect option among the best frozen family dinners. It serves four people and costs around $30. Those who tasted its excellent flavor and large serving sizes were well received. This dinner also happens to be gluten-free.
2. Harry & David Chicken Pot Pie
When you want comfort food but don't have time to prepare it, make this pot pie that tastes like your grandma made it. The Harry & David Chicken Pot Pie, which feeds six and costs around $40, is more costly than typically frozen pot pies, but the flaky crust, white flesh chicken, soft vegetables, and delicate sauce elevate it to a whole new level.
3. Mandarin Orange Chicken from Trader Joe's
One of the best frozen dinners for family at Trader Joe's. Though you must do extra work for this recipe (cooking the chicken and sauce separately), it's well worth it. That's faster, cheaper, and (a little) healthier than takeout when served with ready-made brown rice and stir-fry veggies.
4. 365 Everyday Value Organic Cheese Tortellini
Whole Foods sells a full array of the best frozen family meals under the "365" brand. The nice thing about cheese tortellini is that they can be used in numerous dishes. Throw a few with chicken stock and freeze veggies to create a fast soup; toss them in your favorite jarred marinara sauce, or make pesto and pasta salad with some halved cherry tomatoes and an extra handful of grated Parmesan cheese.
5. Beecher's World's Best Macaroni and Cheese
Beecher's World's Best Mac & Cheese, made by a specialty cheese firm, appeals to both adults and children. That's a surefire winner among frozen dinners for the family thanks to the use of penne pasta instead of macaroni and a more nuanced sauce with good artisan cheeses and a dash of spiciness. It tastes better than homemade, according to reviewers. It costs around $15 for a family-sized meal.
Reduce the Stress of a Busy Day with Frozen Dishes
The unthawed food areas of the shop might be overpowering. There are so many possibilities on the cold shelves that grabbing just anything might be dangerous. The main task for you is to choose the one with wholesome content among many frozen options. There's a variety of appealing options, such as plant-based dinners, spicy comfort foods, and low-calorie options that are palatable and sometimes even beneficial for you.
Moreover, whatever frozen meals for family you pick, be sure you cook and store them properly. The way you treat unthawed food can significantly influence its flavor. Having the best family frozen dinners on hand and adequately preserving them is a terrific way to relieve some stress from those hectic evenings.

FAQ
Choosing the best family frozen dinners may make life much easier for busy families. With these recipes for tasty, healthy make-ahead dinners, you can say goodbye to shop convenience foods and takeaway menus. Let's break down some more questions about frozen meals for family.
Is It Cheaper to Eat Frozen Meals?
Concerning cost savings, unthawed dishes can be up to 50% less expensive than fresh alternatives. It spoils considerably slower and is frequently harvested at the peak of the season for that fruit or vegetable. You save money by not having to throw out fresh products that had gone bad before you had a chance to enjoy them.
Are Microwavable Meals Healthy?
Many microwave meals are low in calories but heavy in unhealthy ingredients like salt. Too much salt and other preservatives can raise your blood pressure and cause difficulties with your cardiovascular system. Using the microwave with a tiny amount of water effectively steams food from the inside out. That retains more vitamins and minerals than any other cooking process, demonstrating that microwave food may be healthful.