If you gained some extra pounds during the pandemic, no worries, you are not the only one. Today, many people seek diets or proceed with fasting, which can be dangerous without particular preparation. Another option is to refer to your healthcare provider or dietician, who will tailor the best diet. Finally, one more approach to lose weight gradually and with fewer risks to your health is to rely on weight loss meal delivery companies. This review will cover two trending options in the industry – Medifast vs Wonderslim. Learn which one may help you achieve your weight goals without throwing money down the drain and fast.
Short Overview
Let's first start with the food delivery services comparison table. Compare Medifast vs Wonderslim.
| | | |
| --- | --- | --- |
| | Medifast | Wonderslim |
| Dietary restrictions/preferences | Gluten-free, low-calorie, vegetarian and vegan diets; | Low-calorie, Keto, gluten-free, dairy-free, sugar-free, vegetarian options; |
| Menu options | Bakes, crunch bars, puddings, pretzels, sour cream mashed potatoes, Medifast beef stews, etc.; | Pasta, shakes, soups, desserts; |
| Pricing Policy | Starting from $1.63 per serving; | Starting from $3.07 per meal; |
| Shipping fee | $5.99. For orders over $250, the shipping is free; | $7.99. For orders over $69, the shipping is free; |
| Preparation time | 5-30 minutes; | 5-30 minutes; |
| Delivery area | 48 states; | 50 states; |
As you could see, the two competitors are pretty good for dietary preferences and delicacies with the delivered prepared foods. As for their pricing policies, everything will fully depend on the plans which you choose. Finally, the preparation time for your received goodies is very short because everything again depends on the dishes/shakes you order for the week.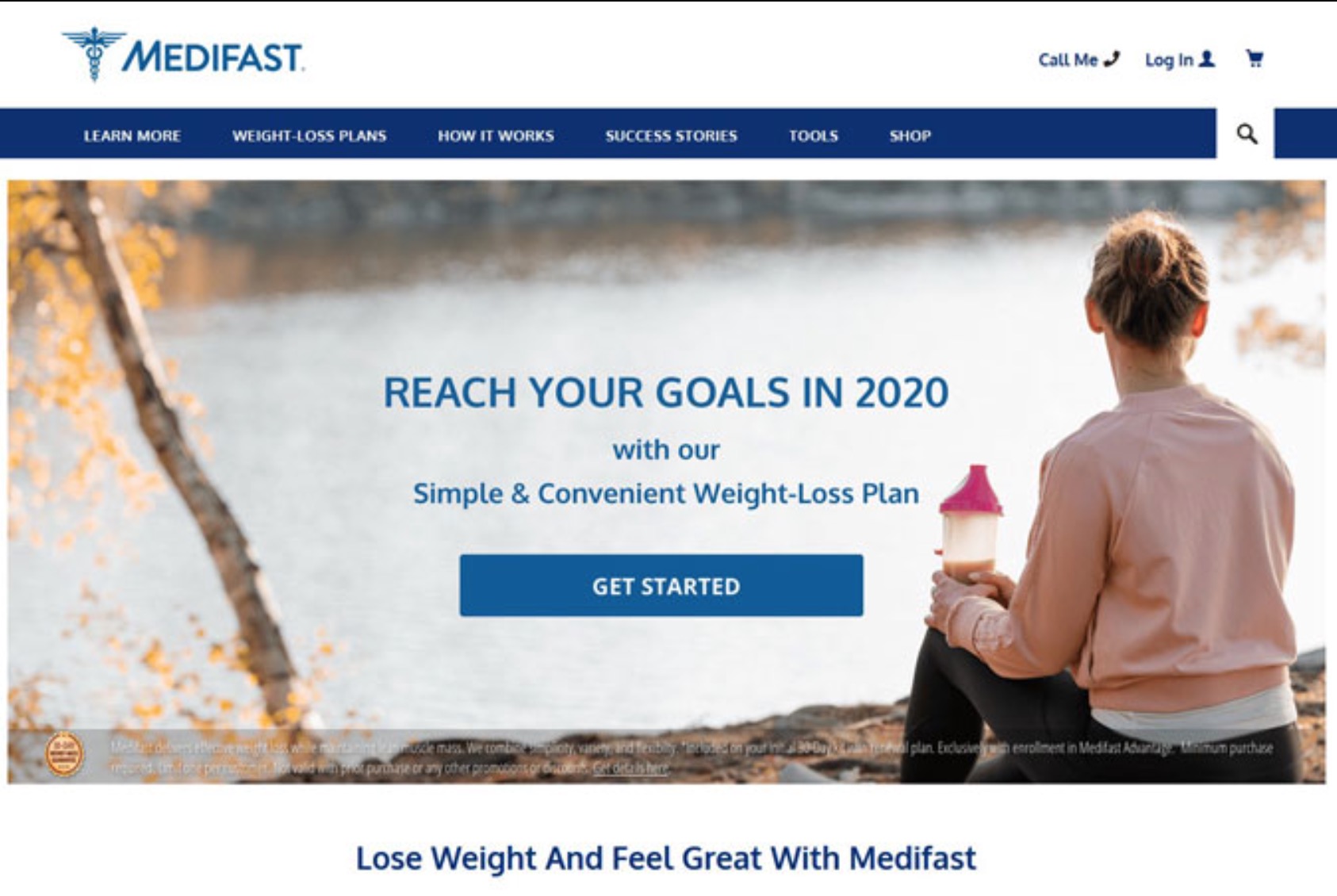 Plan and Pricing
You might agree that the prices are commonly the ones that dictate your selection of the best weight loss meal delivery service. Medifast or Wonderslim for the best prices?
Medifast
| | |
| --- | --- |
| Plan | Price |
| Medifast Go! | $3.07 per meal |
| Achieve Select | $3.28 per meal |
| Achieve Complete | $3.25 per meal |
Depending on the Medifast plan, there are 126-147 available meals or snacks to choose from. Their kits are fully designed to provide you with foods for 30 days straight. Therefore, the Medifast price might be exorbitant; however, compared to your sole visits to the grocery, you still save. Beyond that, the final price will be dictated by the plan you choose.
As for the shipping fee, Medifast's competitor charges around $5. Yet, if you have a Medifast order that exceeds $250, the company grants you free shipping.
Wonderslim
| | |
| --- | --- |
| Plan | Price |
| Basic | $1.83 per serving |
| Core | $1.74 per serving |
| Premium | $1.63 per serving |
The same as Medifast, Wonderslim prices will greatly depend on the foods and plans you choose for your weight loss journey. With the Core plan, you receive just meal/snacks replacements. The basic plan stands for regular meals, while the Premium plan includes all the delicacies. With Wonderslim, you can stick to 2,4,8,12-week plans.
Looking ahead, one recommendation for the new clients of Wonderslim – stick to Wonderslim Basic or Premium plans because by choosing the Core, you may end up paying more.
What about the Wonderslim shipping fee? The service charges a shipping fee of $7.99. If your order goes over $69, you receive free shipping. Beyond that, there are some discounts.
As for the winner with the cost comparison, let's say it is Wonderslim. With Wonderslim, you can go first for the 2-week plan instead of the whole month. It is an ideal option for those who just want to try out the meals without contributing much money for the month. Moreover, as you could guess, the free shipping comes with lower limits for the order.
Types of Menu
Now, let's proceed with the main thing regarding these weight loss meal delivery companies – menus, meals, snacks, and other fresh and organic delicacies. The difference between Wonderslim and Medifast menus:
Medifast Offerings
Medifast is a company that does not only focus on providing clients with nutritional plans for weight loss but also caters to meeting various dietary preferences. For their convenience, Medifast offers PDF instructions that can be downloaded and printed to learn which of their organic foods come with no eggs, fish, milk, nuts, wheat, soy. Beyond that, one may learn more about the availability of Keto and even Kosher Medifast meals.
On the other hand, it is hard to speak of the easy customization with Medifast. Once you select a plan, you cannot add ingredients, etc. Still, they are all fit for vegetarians, nursing mothers, seniors, and people who are just desperate to lose weight. Regarding the cooking time, you will receive instructions, but you won't be tied to the kitchen, especially if you are far from the preparations.
The most popular option is healthy Medifast's Lean and Clean. Other delicacies are smoothies, shakes, muffins, and pancakes.
Wonderslim
Wonderslim, in turn, is concentrated on minimizing your cooking challenges. You receive entries that can be reheated within minutes and consumed. Then, all the ordered boxes come with a shaker bottle for mixing. Therefore, you are like a bartender, which is fun. Wonderslim also cares about your convenience; hence, all the meals are fully fit for takeaways just to have a snack time while you are at work.
Speaking of the Wonderslim offerings, you will find pasta, a myriad of soups, desserts for sweet tooth people. The same concerns the availability of dietary preferences with Wonderslim. There are meals for gluten-free, sugar-free, vegetarian eaters. Still, their website is not that convenient for you to find certain diet meals; hence, spend time on your own research.
Who is the winner? Medifast can be a nice option if you crave more convenience when choosing the dishes, available printable instructions on the ingredients, and delicacies for various eaters.

Packaging and Delivery
It is worth saying that Wonderslim vs Medifast companies are not the most open regarding the packaging information. The only possible way of familiarizing yourself with it is to contact both customer support teams and address your inquiry. Yet, we have found some information.
Wonderslim meals come in a huge box. Inside, you will find shakes (with designated shaking bottles). Then, bars and snacks come in individual portions and separately from the main dishes. Everything you receive is frozen and sealed in designated boxes for maintaining the right temperature. Logically to assume, most of the Wonderslim packaging is recyclable, except for bar wrappings. Again, contact the Wonderslim customer support team to learn more about the recycling of the received packaging.
Now, Medifast. The same situation is with this company. No available information about recycling. Still, upon delivery, your Medifast meals come frozen in sealed boxes to maintain the right temperature.
Here is a draw game. Medifast with Wonderslim lacks information about their packaging and recycling approaches. All you can do is only wonder whether one Medifast/Wonderslim item is environmentally friendly.
Cooking Process and Taste
Medifast alongside Wonderslim are both great regarding the tastes, flavors, and just convenience when preparing, shaking, and cooking the meals. First off, let's speak of the Wonderslim.
Wonderslim's most popular options are shakes and beverages, which logically are easy to prepare and fast to drink. There is a myriad of flavors for any liking. Otherwise, you can stick to minimum flavor drinks if you cannot tolerate any additives. To exceed the clients' expectations, the company also offers customizations for drinks, so one can tailor their favorite cocktail. Speaking of Wonderslim taste, everything can be described the following way – there's no accounting for tastes. While one person may fall in love with the Wonderslim offerings, another person may find them not tasty.
When it comes to Medifast, with their online platform, you can learn how to cook the recipes step-by-step. Beyond that, there are Medifast tips on proceeding with grocery/shopping tips to make your weight loss journey easy. Medifast has a myriad of snacks, meal replacements. Based on customers' reviews, not all the replacements are very tasty.
The winner is Wonderslim only because it has more positive reviews on flavors and tastes and minimum preparation efforts because you can shake or reheat the meal and eat it fast.
Ordering and Cancellation process
The Medifast ordering process is easy. You first have to select the plan by overlooking the sample menu and details on the offered kits. If needed, you can upgrade the kit with an extra add-on. After the selection, you should click ORDER NOW. You will be redirected to the checkout page with Medifast freebies and sample delicacies. Confirm the number of meals and click Checkout. After that, you need to sign up with basic personal information alongside address, password, and preferred shipping method. Add your payment method and pay. Only after you can overlook your Medifast order and expect it to be delivered.
Based on clients' reviews for Medifast, it is quite strange because the service does not ask you about your lifestyle, weight loss goals but resembles a simple meal delivery ordering.
The Wonderslim ordering process does not differ much. You choose the plan. After that, you select your preferred snacks and meal replacements and add them to the cart. Overlook your added items and go to checkout. Fill in necessary personal information and delivery data, pay, and expect your meals delivered.
Let's say that again, here is a draw game because both ordering processes are pretty the same. Both are comfortable but lack some questionnaires on your lifestyle and preferences to help you access the best plan tailored for your eating habits and weight loss goals.
Customer Support
If you want to address your inquiry to the Medifast service, you can use the online submission form. In case of any sensitive issues occurring with the Medifast service, you can also contact the company via phone or email. Note, the answers are received in your email within 1-2 business days only.
Wonderslim can be reached via phone, email, and live chat button.
Wonderslim is more responsive regarding the clients' inquiries. Beyond that, it has a live chat button for direct conversations, which is amazing.
Conclusion
Which is better – Medifast vs Wonderslim? Based on the reviewed perks of the two companies above, it would be fair to say that they cater to different clients. For instance, Medifast is amazing for those who want to learn more about ingredients, recipes, allergies, and cooking instructions with their printable guidelines. Wonderslim is a winner in more categories and is simply stunning when it comes to prices and shakes. Beyond that, the taste is definitely better with Wonderslim. Therefore, let's say that Wonderslim is the best delivery service that should be tried at the first instance and if not a good fit for your liking, you can try alternatives.