For those that lack time to go shopping but still enjoy cooking at home, Hello Fresh stands out as an excellent alternative. This company delivers meal kits. Rest assured, you'll get your order to the address you provide. With Hello Fresh food delivery, anyone can enjoy healthy food. It is also very tasty. Do you want low-calorie food for your diet? Or just want to eat healthily? Hello Fresh will provide the right option.
What's inside a Hello Fresh meal kit? There are ingredients for preparing a serving in a very short time. They are accompanied by a recipe card. Just follow a few simple steps, and your food will be ready. To learn more about practical service, read the following Hello Fresh review. Learn about the different aspects of this company.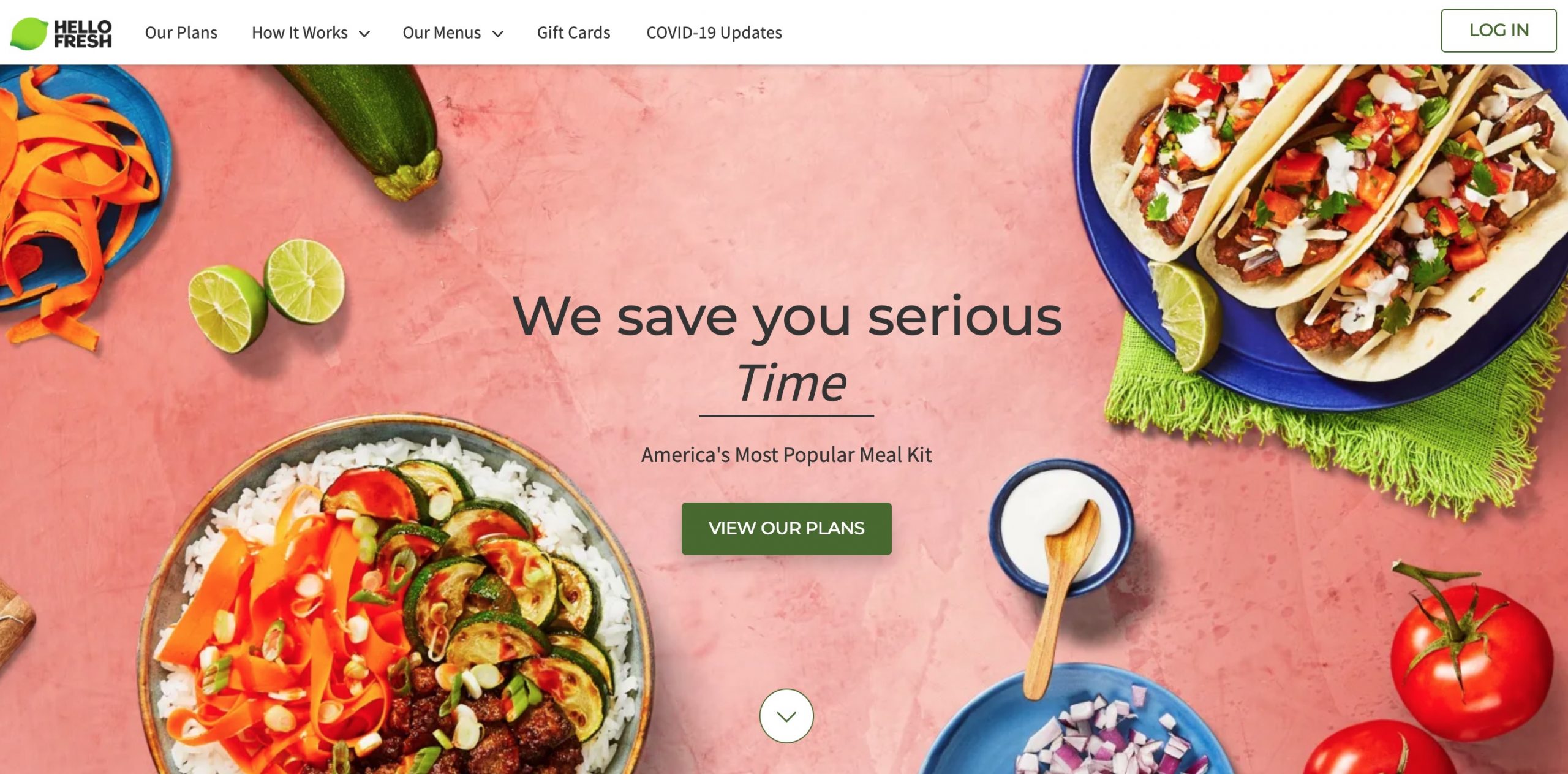 Conclusion
The fact that you are a busy person should not be an impediment to enjoy a healthy diet. If you can devote 20 minutes of your time to cook every day, then Hello Fresh represents the best solution for you. This company delivers food kits throughout the US and other countries. Arguably, it's among the best-known food delivery services operating in America.
What you get from this company is a kit with ingredients. From them, using the instructions, you can cook a healthy meal. Don't worry if your skills as a cook aren't excellent. A recipe card gives you instructions. Hello Fresh puts at your disposal many food options that include vegan, low-calorie, and others.
Everything that the company sends is fresh. You rarely get prepared sauces, for instance. You must make the dressings in most cases. Hello Fresh sends the meal kits properly packed to ensure that everything arrives in excellent condition. You can handle your orders and deliveries through a mobile app. If you need any help, customer support is readily available.
To learn more details, this Hello Fresh review presents an honest assessment of the company's products and services. You can find different Hello Fresh reviews online. The points of view among different reviews do not always coincide. After all, the assessment of food quality is sometimes subjective.
Pricing
The Hello Fresh meal options are divided into the following categories:
Meat & Veggies;
Veggie;
Family-Friendly;
Calorie Smart;
Quick and Easy;
Pescatarian.
You can order from this menu for 2-4 people. You are free to pick from 3 to 5 weekly recipes. So, how much does Hello Fresh cost? The prices per serving range from $7.49-$8.99. The number of people and recipes per week determines the price. You can purchase the combination that's most convenient for you. The system will automatically quote the price per serving.
In all cases, you'll be charged $8.99, which is for the Hello Fresh shipping cost. This shipping fee is similar to what other food delivery services charge, though. However, some competitors don't charge it on your first order. Some companies even waive the shipping cost completely. Hello Fresh can try to improve this point.
If you compare the prices above with other similar companies, you'll immediately notice that Hello Fresh is not so pricey. EveryPlate is the only competitor with a lower price ($4.99 per serving). It has a flat shipping rate of $8.99. However, if you prefer healthy food, this option will disappoint you. Its offer is high-carb food in most cases (pasta, burgers, etc.). They don't have suitable options for vegetarians.
Other companies deliver prepared foods. In such an approach, you just have to heat the food up to have your meal ready. No cooking is involved. In most cases, these alternatives are generally pricier since they charge you for cooking. So, Hello Fresh, is it worth it? Yes, it is a cost-effective solution if you can devote some of your time to cooking.
Types of Meal Kit Food Options
The Hello Fresh meal alternatives were already listed in the previous section. You can opt for the dishes that adapt best to your liking and requirements. Every week, new dishes are offered. Therefore, you won't easily get bored with eating the same food. All the kits require cooking. So, if you don't have the time or wish to spend 20-40 minutes in the kitchen, opt for a different service.
If you have special dietary requirements such as Keto or Paleo diets, you should first check the meal options. In some Hello Fresh meal kits reviews, some people have complained of not finding the right food for their special diets. You can stumble upon online comments such as, "I tried Hello Fresh, and they didn't have Keto diet meals." Hence, if you have any specific diet, inquire about availability. Make sure you do it before you sign up.
As mentioned, preparing each Hello Fresh dish isn't difficult. The kit comes with a card, which portraits the finished dish. It also has a tag indicating the food category it belongs to. Besides the cooking instructions, you will find information such as calories per meal. Unfortunately, there is no information about allergens. Hence, you must inquire about allergens if you have allergy concerns.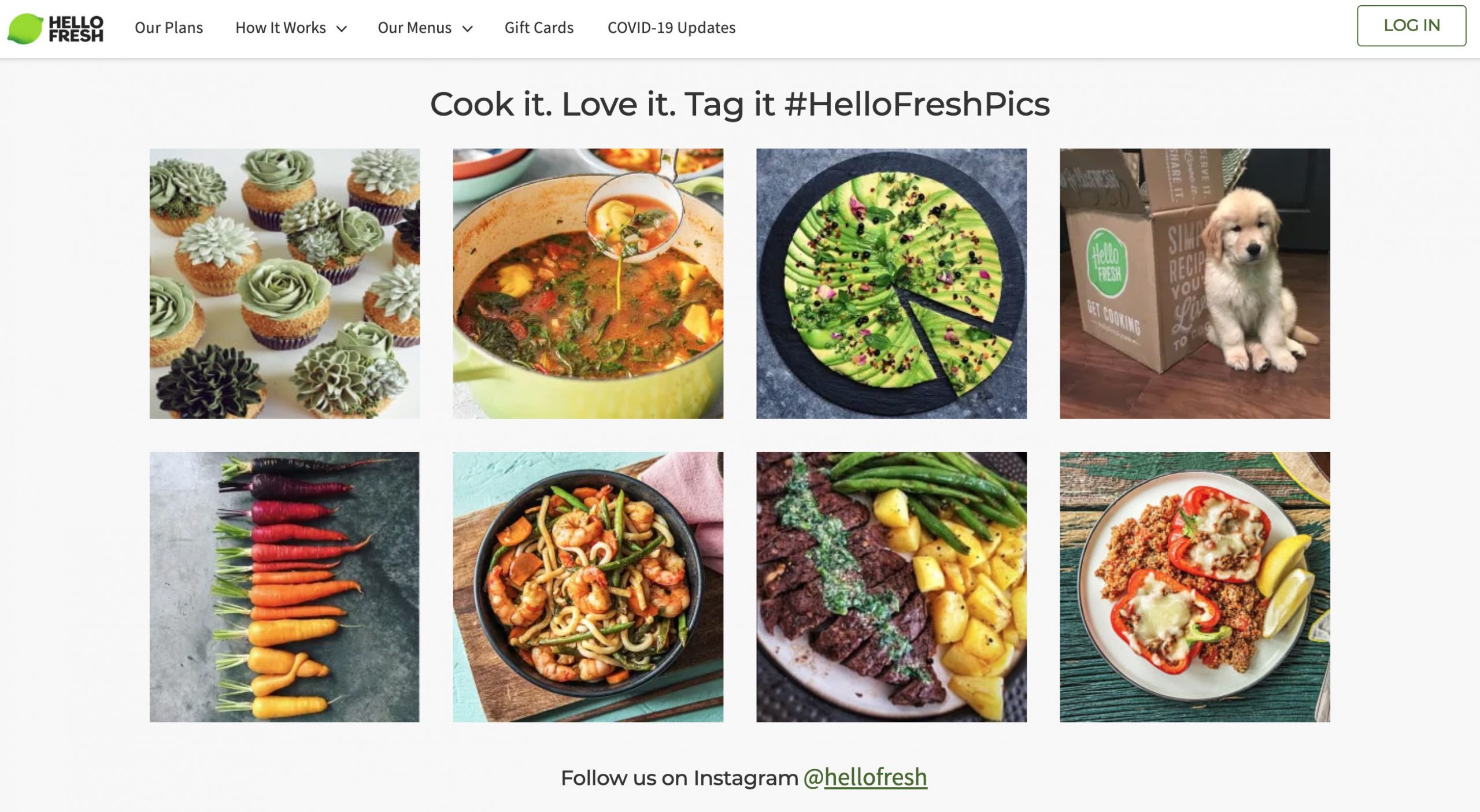 Quality of Products
As implied by its name, Hello Fresh delivers crisp ingredients only. They are organic and locally produced. Hence, the perception of Hello Fresh in this department is positive. No complaints. Nevertheless, to get a full Hello Fresh meal kits review, some kits were cooked to assess how good the finished meals are.
The Hello Fresh instructions could not be easier. Even if you are inexperienced, you'll find your way around easily. More experienced cooks won't need to follow the instructions strictly. But for beginners, the instructions are perfect. Just follow them as listed, and the result will be great. Take into account that peeling or chopping some ingredients will be necessary. Depending on your skills, it may take some additional time.
Other ingredients, such as fish and meat are of premium quality also. As mentioned, you also have to prepare the sauces and dressings on your own. There are several good things about this approach:
First, you'll learn how to prepare sauces and dressings. It will expand your cooking skills. This is a plus if you are an inexperienced cook. If you are an experienced one, you could still learn something new;
Second, preparing your own sauces allows you to know their content. No sugar, no conservatives;
Third, this approach allows you to create the sauce or dressing with the desired characteristics for your taste. For instance, if you don't like a spicy sauce, you can control it by adding less spicy ingredients. Likewise, you can customize any dressing by adding or removing ingredients to match your taste.
Overall, the use of high-quality fish and meat leads to excellent results. Professional chefs create the Hello Fresh recipes, which are tested many times. Hence, good taste and ease of cook are guaranteed.
Ordering Process
To order food from Hello Fresh, you must follow these easy steps:
Choose the plan that adapts best to your dietary needs and taste;
Select the size of your meals (for 2 or 4 people) and the total number of servings per week;
Pay the quoted amount, which includes shipping. Credit cards and PayPal are accepted. You can redeem a Hello Fresh promo code at this stage. However, bear in mind that you can redeem only one Hello Fresh discount code or promo code per box;
Select your delivery window. Your order will be delivered at a preset time.
That's all! Hello Fresh usually delivers between 08:00 a.m. and 08:00 p.m. Although the company strives to provide the best delivery service, sometimes delays may occur because of unforeseen reasons. Hence, take it into account and order in advance to avoid any uncomfortable situations.
Also, Hello Fresh allows for changing the delivery day. However, you need to notify the company before your next order is shipped. Once an order is sent to your home, you'll get an email with the tracking number. For most locations, this company delivers from Wednesday to Friday. In other areas, the delivery days are Saturday to Tuesday. If you have any doubt about the delivery days available in your area, contact customer support.
You don't necessarily need to be at home to receive your order. Hello Fresh uses advanced packaging technology (which will be discussed later) that prevents your food from spoiling in the box for up to 2 days after delivery. Make sure to give instructions of where your package should be left in case you are not at home to receive it. You can do it in the 'Delivery Instructions' section. Consequently, no signature is needed.
If you go out of town, you can skip a week of delivery. Or, if you prefer, you can provide a different delivery address and get your order at a vacation home, for example. Also, canceling your subscription is possible at any time. However, do it 5 days before your next scheduled delivery to avoid being charged.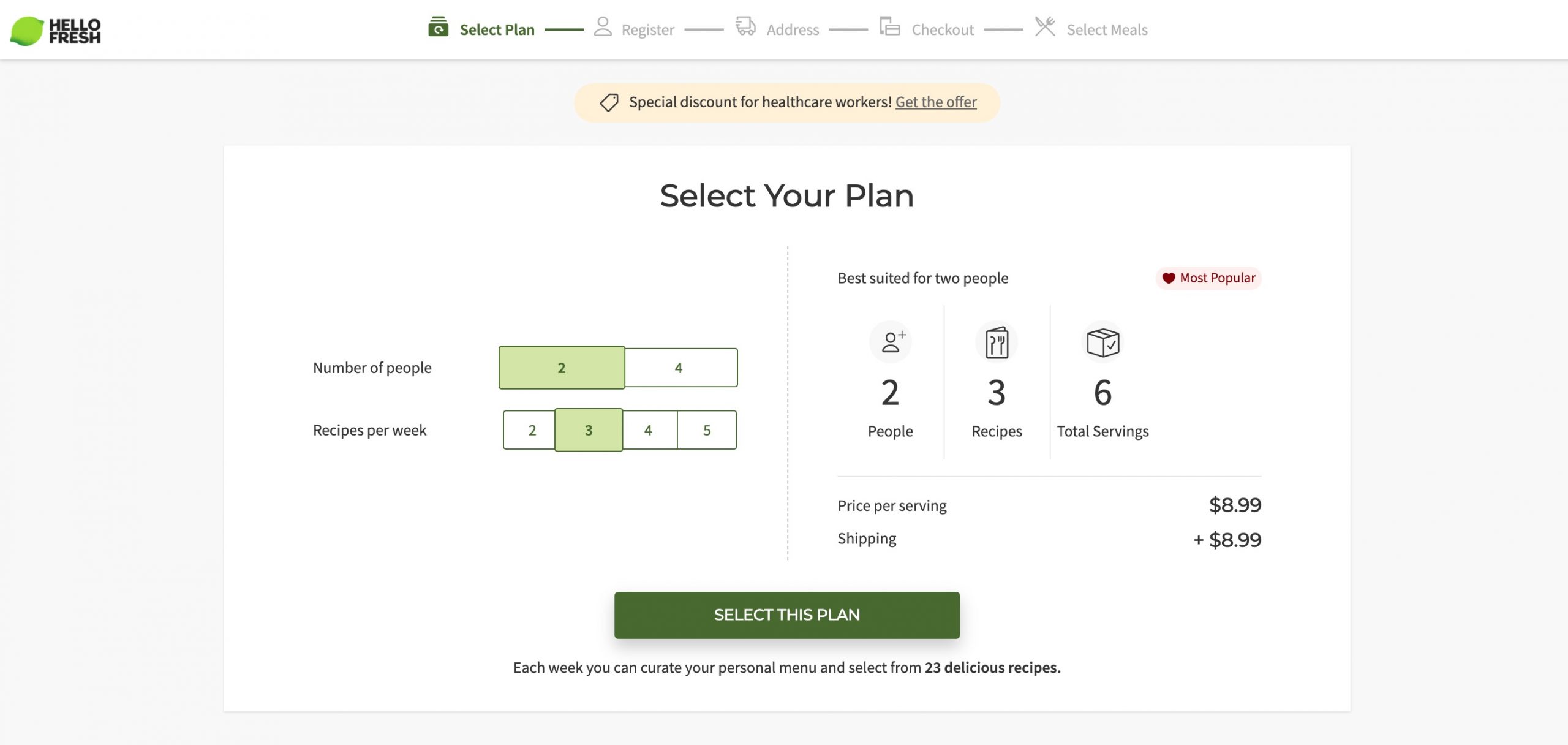 Packaging
Most reviews for Hello Fresh packaging praise the attention paid to the way everything is packed in the delivery box. Each meal kit is put in a paper bag with a label for rapid identification. Meat and fish are wrapped separately. Some products inside the bag are packed and labeled (sour cream, for example). Vegetables are not wrapped, which contributes to generating less trash.
To keep all the ingredients cool, Hello Fresh uses top-notch cooling technology. Hence, your box can stay without refrigeration for up to 48 hours after it has been delivered. The box is insulated using a special fabric. To keep the right temperature of the content, some bags with frozen gel are put inside. You should not worry; this material is not toxic. However, you should dispose of them in the trash after unpacking your order. Otherwise, you can check whether there is a return program in your area.
Hello Fresh uses different insulation methods, depending on the climate where packages are delivered. In all cases, you are guaranteed that your meal kits will arrive in good condition. All the ingredients won't spoil for a week after being unpacked and put in the refrigerator. However, Hello Fresh recommends using some ingredients like fish as soon as possible. If you have any concerns about the freshness of the food, you can contact customer support. They'll find a solution to your issue.
Support
This review of Hello Fresh would not be complete without mentioning customer support. The website of Hello Fresh has a 'Help Center,' where you will find many FAQs. If you don't find an answer to your problem there, you can contact customer support. Go to the 'Contact Us' section, where you can chat with a company representative. Alternatively, you can call them. There is a 3-minute waiting time, though. However, the staff is knowledgeable and will do everything to address your issue properly.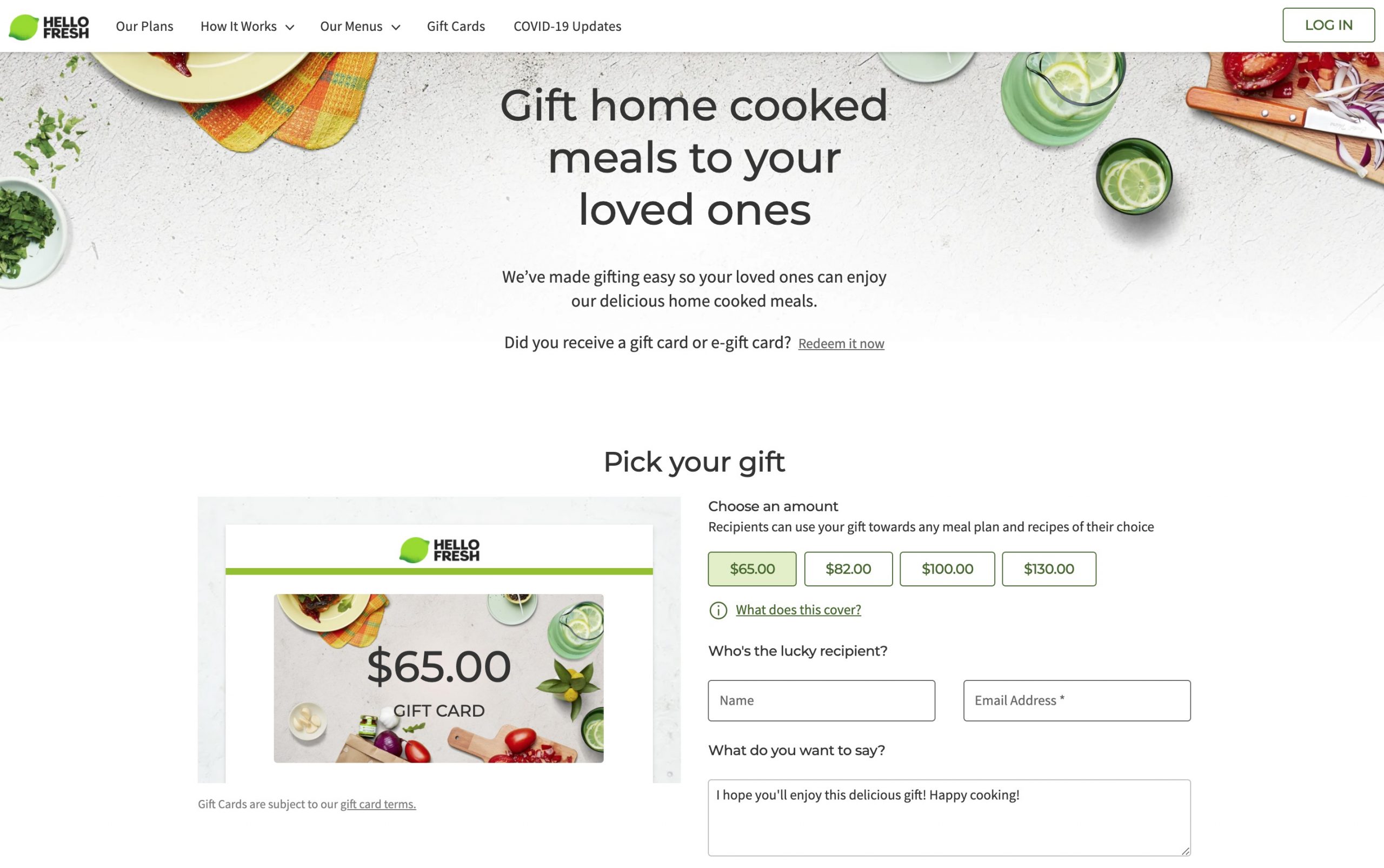 Similar Services
Despite Hello Fresh being the largest supplier of meal kits in America, some competitors have emerged. However, you won't find Hello Fresh bad reviews when it is compared with competitors. Similar services include:
Sun Basket, which delivers meal kits in the 48 contiguous US states. With prices between $10.99 and $12.99, the food is significantly more expensive. This is not an alternative for the budget-minded customer;
Green Chef, which has been acquired by the Hello Fresh Group, is even more expensive. Prices per meal go from $9.99 to $12.99. However, this company has organic food options for Keto and Paleo diets. Likewise, not the best option if budget is an issue;
Freshly is a good alternative but cannot be directly compared to Hello Fresh. Freshly offers prepared meals, ready to heat up and eat. Prices per meal go from $8.49 to $11.49. This is a good alternative if you don't have any time for cooking.
Hello Fresh is a viable meal delivery alternative for those that want to eat healthily. You need to cook, but the instructions take you by the hand. In general, is Hello Fresh good? Without hesitation, the answer is yes.