Dash is a diet designed for people with high blood pressure, but its benefits go far beyond the prevention and treatment of heart disease. It has been at the top of the list of healthy diets for many years. Let's figure out how it works and what techniques to borrow from it for those who do not have hypertension.
The Basics
It all started with vegans and vegetarians: in the 1990s, researchers were interested in the evidence that hypertension is less common among people on a plant-based diet. Led by the US National Heart, Lung, and Blood Institute, scientists have combined two dietary approaches that are effective in treating and preventing high blood pressure: high intake of fruits and vegetables and low intake of salt.
The result is Dietary Approaches to Stop Hypertension (dash diet). The main feature of this diet is to reduce sodium intake by eating whole foods instead of industrially processed foods. Salt is the main source of sodium, so it is limited to one teaspoon (2,300 mg of sodium) per day, which is in line with the American Heart Association (AHA) guidelines. There is also a more restrictive diet option, dash-sodium, which restricts sodium to 1,500 mg (3/4 teaspoon) per day.
It is not entirely correct to call the dash diet a "diet". It is rather an eating style that does not focus on specific foods but recommends a certain number of servings of food groups per day or week.
This is how it looks in practice.
What Can One Eat?
Let's now take a look at what one can eat while sticking to a dash diet meal plan.
Vegetables. 4-5 servings a day. One serving = one cup of spinach leaves (about 30 g); 1/2 cup tomatoes (about 45 g).
Fruits and berries. 4-5 servings a day. One serving = medium apple; 1/4 cup dried apricots (50 g).
Whole grains. 6-8 servings a day. One serving = a slice of whole-grain bread or 1/2 cup of cooked rice (95 g).
Low-fat dairy products. 2-3 servings a day. One serving = a cup of low-fat milk (240 g) or low-fat yogurt (285 g); 45 g of low-fat cheese.
Chicken, eggs, and fish. No more than 6 servings per day. One serving = 28 grams of meat or fish, one egg.
Vegetable oils. 2-3 servings a day. One Serving = 1 Teaspoon (5 ml).
Nuts, seeds, and legumes. 4-5 servings per week. One Serving = 1/3 Cup of Nuts (50g) 1/2 cup cooked legumes (40 g) 2 tablespoons of seeds (16 g).
What Is Better to Avoid?
Understandably, there are some products you'd better avoid if eager to stick to dash diet meal plans. Let's take a look.
Red meat. No more than 2 servings per week. One serving = 28 g. Choose lean pieces.
Sweets and sugary drinks, not only with sugar but also with honey, agave, or Jerusalem artichoke syrup. 5 or fewer servings per week. One serving = 1 tablespoon sugar (12.5 g) or jam (20 g).
Sodium, table salt. No more than 2,300 mg of sodium per day – this is what one teaspoon of salt contains.
Salted, pickled, and smoked products are prohibited because they contain a lot of salt.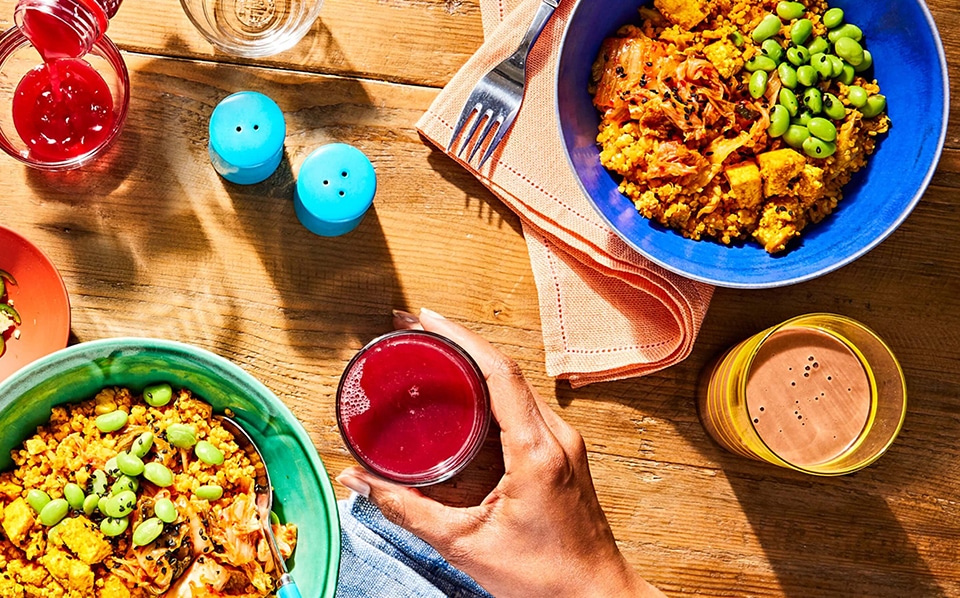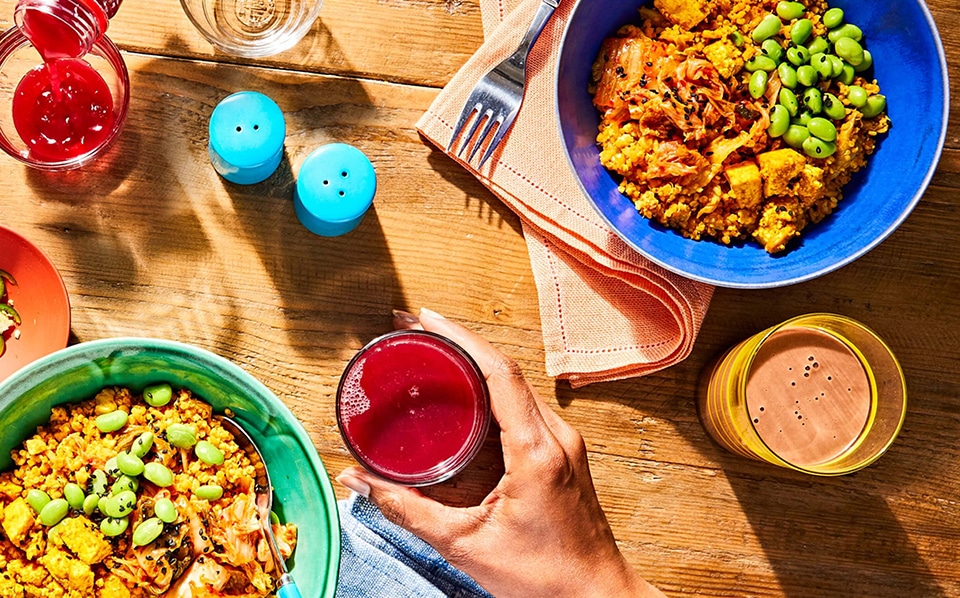 Not Only Heart
Research shows that the dash diet can help prevent heart disease and normalize blood pressure in hypertension and prehypertension. Sticking to the dash menu plan, you can reduce both systolic and diastolic pressure, and changes are noticeable quickly. How much the pressure drops depends on different factors. The higher the pressure, the more pronounced the effect.
But are there any dash diet benefits if you don't have high blood pressure? Definitely, a nutrient-rich diet with an emphasis on plants and unsaturated fats is good for everyone, not just for those with heart problems. First of all, it is useful for the prevention and correction of diseases that often accompany hypertension.
For example, diabetes often goes hand in hand with hypertension. "Prediabetes" refers to the metabolic syndrome that precedes type 2 diabetes. It is not a disease, but a set of diagnostic indicators: obesity, excess abdominal (abdominal) fat, low insulin sensitivity, high levels of triglycerides, very low-density lipoproteins and sugar, and low levels of "good" HDL cholesterol in the blood. Dash diet can cope with this condition, as it consistently improves all indicators characteristic of metabolic syndrome.
What to Borrow From the Dash Diet
Dash is a rather complicated diet: to follow all its rules, you need to monitor the amount of sodium and salt, plan the menu for each day and count the portions of food.
Those who have lactose intolerance or food allergies to nuts will need to adjust their plan to use lactose-free alternatives instead of dairy products, and seeds instead of nuts. If you have no time or simply don't want to do it yourself, dash diet meal delivery services come to the rescue. Having selected dash food delivery, you can be sure: everything will be just fine, as dash eating plan menus are developed by professionals.
Dash Diet Meals Delivered: Top Services
If you are interested in dash diet and low potassium meals delivered, you definitely want to know what are the best meal delivery services. We'll tell you, so just keep reading.
Splendid Spoon
The Splendid Spoon is a vegetable food delivery service with a variety of nutritious foods. They serve ready-to-eat foods such as smoothies, cereal bowls, pasta, and soups. Consumers who want to increase their protein intake can choose between five available subscriptions.
The meals served by the Splendid Spoon can be taken for breakfast, lunch, and dinner. A subscriber can customize a menu according to his preferences – the Splendid Spoon offers over 50 dishes. A subscriber can change a meal plan at any time according to his preferences.
The special feature of the ingredients that the Splendid Spoon uses in the preparation of the food is that they are gluten-free, vegan, and GMO-free, i.e. no genetically modified ingredients are used. Depending on the meal, several ingredients are used, whether it is a breakfast meal, a lunch meal, or an evening meal.
In general, breakfast meals are prepared with ingredients such as cocoa, almond butter, coconut, etc. Lunch meals are prepared with ingredients such as beans, lentils, chickpeas, and other vegetables. Various types of sauces, pasta, and spices are available for dinner. The Splendid Spoon can be an effective option for people who want to try a vegan diet and a dash diet.
BistroMD
When you are short on time, food delivery services are really helpful. They not only deliver fresh food to your doorstep: they also ensure that each meal meets your nutritional needs. BistroMD is one of such services.
It offers delicious meals and snacks that can suit any dietary needs.
As for the food, it tastes better than some other microwave-cooked foods. BistroMD is great in terms of calorie, fat, and sodium control. You can get about 10 meals per week. This means you will get freshly cooked lunch and dinner every weekday. Each week you choose a meal from a list. If you don't decide on a dish, the company will make a choice.
Trifecta Clean Eating Plan
Trifecta is a great dash diet choice for anyone who wants to enjoy healthy, nutritious, real food while lowering their blood pressure. Trifecta has several home delivery plans to help you with this. Dash diet dinners and dash diet frozen meals from this company look really yummy. If you have high blood pressure and related illnesses, we recommend the Trifecta Clean Eating Plan.
With Trifecta, the sodium level of each meal depends on a plan you have selected. On average, you can find low-sodium options, 300 to 500 mg each. Large servings make them ideal for adapting to a low-sodium diet without feeling hungry and dissatisfied.
When ordering from Trifecta, it is important to stick to the Clean Meals program as long as you are on the dash diet. Their keto menu is pretty attractive, but their keto meals contain significantly more sodium than ordinary meals.
FAQ
Which Breakfast Follows the Guidelines of the Dash Diet?
In fact, everything is pretty simple. The ideal breakfast should be like any other ordinary meal: low sodium, the more fresh fruit, and veggies, the better. All in all, the majority of delivery services offer diverse options for breakfasts, so you can take a look by yourself to make sure breakfasts are pretty similar to other meals.
Can I Drink Coffee?
The diet does not contain specific instructions for coffee. However, some people are concerned that caffeinated beverages like coffee can raise blood pressure. It is well known that caffeine can cause short-term increases in blood pressure. Also, this increase may be higher in people with high blood pressure. However, this popular drink does not increase the risk of prolonged high blood pressure or heart disease.
Should I Exercise While Sticking to the Diet?
The dash diet is more effective in lowering blood pressure when supported by physical activity. This is not surprising given the independent health benefits of exercising. It is recommended that you do 30 minutes of moderate activity every day, and it is important that you choose an activity that you enjoy so that it will be easier to keep going.