Salad is a healthy food that has a positive effect on both your health and your figure. This thesis seems so obvious that it does not require any proof, does it? If you are going to lose weight or just give your body a break after a serious feast – eat a salad for dinner, that's it.
According to research by scientists, you need to eat at least five hundred grams of vegetables, fruits, or berries per day. This means that vegetable salads must be included in the daily menu. However, not everyone likes vegetable dishes: perhaps the reason is that not everyone knows how to choose and prepare vegetables so that they are not only healthy but also tasty.
If you have problems of this type, salad meal delivery services are just what the doctor ordered.
Benefits of Salad Meal Kit Delivery Services
Vegetables are the main product that should be included in the menu of any person. The benefit lies in the fact that they contain a large number of vitamins that strengthen our bodies. Beta-carotene is the most important element for our health, so our menu cannot be imagined without carrots, pumpkins, and other "orange" vegetables. That's one of the reasons why salad pre chopped meal kits are so popular nowadays.
An important role for our body is played by vitamin C, which is very abundant in pepper and cabbage. Sauerkraut is especially rich in them, so it just needs to be eaten throughout the winter. B9 helps to strengthen the immune system and has a beneficial effect on all internal systems. It is found in beans, peas, and cauliflower.
According to nutritionists, our body absorbs vitamins from natural sources almost completely. And if a person does not have any deviations in the assimilation of vitamins, then a large amount of vegetables (about 500 grams) makes it possible to cover the daily requirement in water-soluble vitamins.
Another important benefit of vegetables is that they contain antioxidants. Scientists have discovered that the health of the human body cannot be imagined without sufficient amounts of antioxidants that fight toxins. Most of the antioxidants are found in the following vegetables:
green onions;
cabbage;
legumes;
sorrel;
parsley.
Remember that vegetables are a source of minerals. Potassium, calcium, phosphorus, and other trace elements are essential for the prevention of osteoporosis. Minerals contribute to the proper functioning of the hematopoietic system. But the main benefit of vegetables is fiber. It is an indigestible dietary fiber that is a natural probiotic.
Fiber normalizes the intestinal microflora and prevents the development of gastrointestinal diseases. A healthy gut is a key to longevity, as evidenced by numerous studies. Without fiber, you just feel bad, and serious problems with the digestive system may arise.
For the body to function normally, you need to eat healthy food. Nutritionists recommend eating at least 3 servings of vegetable salads. If the amount of fiber decreases, then the following symptoms will begin to appear:
constipation;
colic in the abdomen;
weakening of immunity;
digestive problems;
pathogenic microflora will begin to develop.
Fiber also plays an important role if you are dieting. It gives us a long-lasting feeling of fullness, so you don't feel hungry for hours.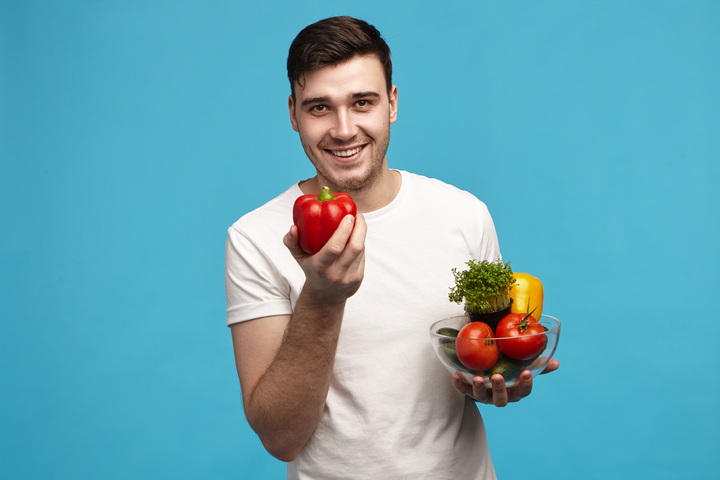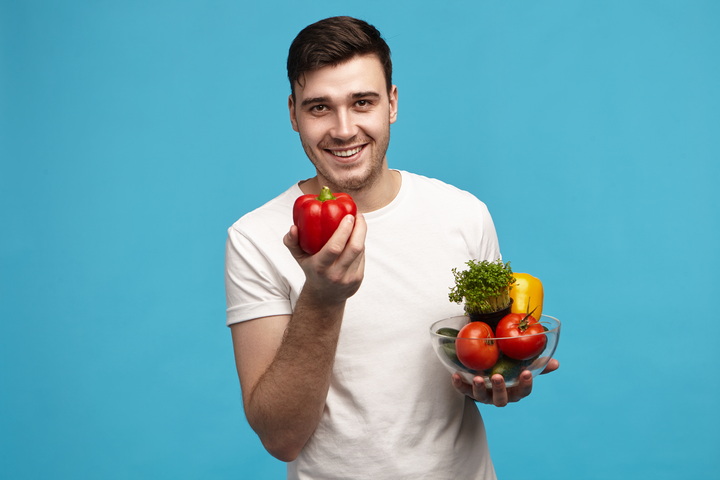 Another Benefit: Superfoods
A great thing about salad food delivery is that ingredients are not limited to ordinary vegetables. Various superfoods are also used.
Superfoods are herbal products enriched with useful substances, microelements. They differ from dietary supplements in that they exist in nature for more than a thousand years; these are not artificial components developed in laboratories, albeit in compliance with important technological processes. Superfoods have only recently gained popularity, supporting everyone's passion for sports, healthy lifestyles. Vegans and athletes have paid attention to healthy berries and cereals. Examples of superfoods are chia seeds, baby spinach, and so on.
Choose the Best Salad Delivery Service for Yourself
Now, let's have a look at some salad meal delivery services that are worth your attention.
Urban Remedy
Urban Remedy is a salad home delivery service that is perfect for vegans. A selection of salads is great; it will satisfy even the most demanding salad lovers. There are several salad diet plans. Other advantages are the following:
There are different extras.
All products are completely free of such things as gluten, soy, preservatives, chemicals, and refined sugar.
Eco-friendly packaging.
Meal plans include everything you need for up to twelve weeks.
Inspired Go
Inspired Go offers ready meals for everyone interested in healthy eating. They focus on salads with a few options like Mexican Burrito Salad, Avocado Toast Salad, and CHAR Caesar Salad. Some of their great advantages are:
Food is grown in Canada, it is pesticide-free.
All the ingredients are pre-cut but separated so you can eliminate something if you don't like it.
Patented packaging design that keeps food fresh for up to 7 days.
Additives and breakfast options like omelet sets.
Dietary considerations such as no dairy, gluten, and calories are indicated.
Sakara
The chic company is an all-natural food subscription service that delivers plant-based, organic, and vividly-hued clean ingredients to your doorstep — many of which you've probably never heard of. Greens are one of the most potent and powerful foods on the planet, and Sakara's meals come packed with them. Here are the advantages:
There are dietary preference markers.
Prepared by professional chefs.
Diverse extras are available.
Vast selection of salad meal kits.
FAQ
How to Choose the Best Salad Meal Plan?
The best idea is to consult a professional before choosing both the best salad delivery service and a suitable meal plan. An experienced specialist can say for sure what is needed by your organism and recommend the best option. If you don't have a chance to do it, just try to listen to yourself and to what your body wants.
Is It Easy to Get Organic Salads Delivered to My Doorstep?
The answer is positive. To get salad kits delivered, you simply need to select the company, select a meal plan, and make an order. It is simple and convenient. Moreover, it helps to save your time and effort significantly.