The lactose-free nutrition program is specially designed for those who are temporarily or permanently contraindicated to consume any dairy products. A moderately low-calorie intake, which will allow you to stay in good shape while maintaining your health, will be a pleasant bonus.
Lactase is an enzyme in the small intestine that breaks down lactose (milk sugar) from food. However, this enzyme is almost not produced in some people, or its production is sharply reduced after suffering intestinal diseases or infections. In this case, the consumption of dairy products can cause intestinal cramps, diarrhea, nausea, and vomiting. This condition can be permanent or temporary (it disappears after the start of treatment for other bowel diseases or after the normalization of microflora).
However, it is worth remembering that normally lactose normalizes calcium metabolism in the body and maintains normal intestinal microflora, and dairy products contain many useful microelements. That is why, with normal tolerance to milk and dairy products, it is not recommended adhering to a lactose-free diet.
Dairy-free diet is contraindicated to:
Children;
During pregnancy and lactation;
Elderly people with osteoporosis.
We have an overview of the best dairy free meal delivery for you.
Choose the Best Place to Buy Dairy Free Food in 2023
With gastrointestinal tract diseases, allergies, and some other pathologies, it is necessary to completely exclude milk from the menu. The natural product can be replaced with goat, lactose-free, or plant mil, depending on the indications. To ensure that a dairy-free diet doesn't harm your health, you need to consume enough protein, calcium, and vitamins. There are the best dairy free family meals deliveries for that.
Eatology
Eatology offers dairy-free dishes made from natural ingredients. All dishes are very tasty and you will definitely be satisfied. All Eatology foods are gluten-free. Also, hormones and preservatives are not added to the dairy-free dishes. What's more, Eatology chefs say the dishes are very low in sugar and sodium. Eatology doesn't provide a special dietary menu, but you can change an order depending on your dietary preference. You can order lactose-free products online.
Eatology has two types of meals and a family plan. Interestingly, the company follows paleo principles. What does it mean? The paleo diet tends to eliminate most dairy products. Many food lactose free meal delivery services ignore the issue of dairy products. But at Eatology, you can opt for dairy-free dishes.
How Eatology Works
Their food is very unusual. Specifically, Eatology classifies its dishes as either two blocks (2B) or three blocks (3B). Serving 3B is about 30% larger than serving 2B. This option is perfect for those who think they will stay hungry. And family easy lactose free meals contain 12-15 blocks, and they can serve up to 6 people. Meals 2B contain an average of 15 grams of protein, 19 grams of carbohydrates, 4 grams of fat, and 166 calories. 3b contains an average of 22 grams of protein, 28 grams of carbohydrates, 4 grams of fat, and 242 calories. As you can see, there are differences between these two blocks. Eatology recommends 2B for women and 3B for men. You can also choose from a variety of family dairy-free dishes.
The food menu changes weekly. You always try a variety of dishes. All foods are gluten-free organic, organic, and low in calories and sodium. There are many options for those who are on a diet as well as vegetarians. Dairy-free dishes are prepared with high-quality ingredients and never contain added sugar, hormones, or preservatives.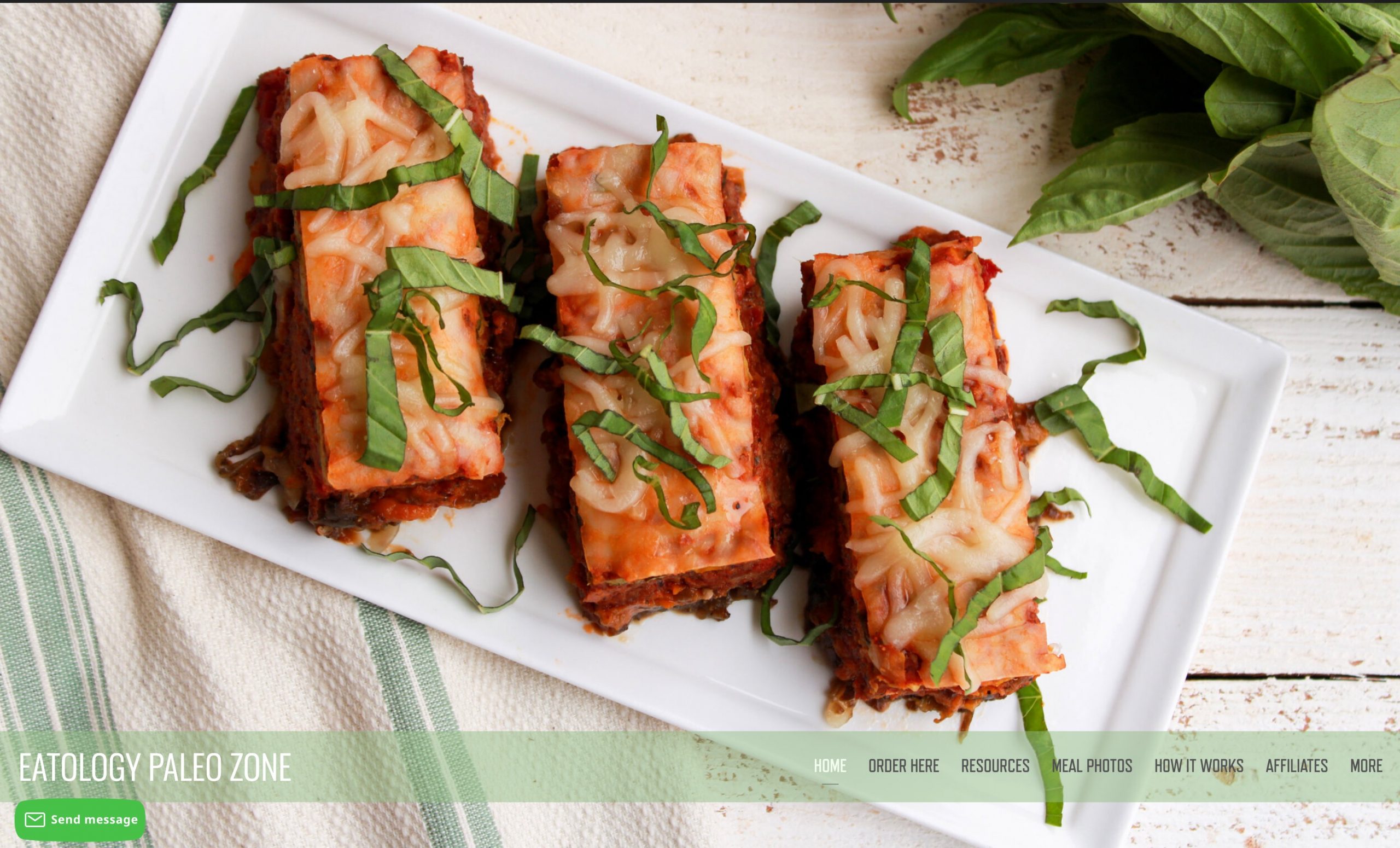 Meals and Recipes
Here we have some examples of dairy-free meals:
Pumpkin pie;
Chicken with honey mustard, carrots, tomatoes, and spinach;
Orange cranberry meatballs with Brussels sprouts and mashed potatoes;
French toast;
Pricing
2B: $10.50 per serving;
3B: $12.75;
12-15B (family platter): $5.83 – $8.75.
Delivery Area
For every 15 dairy-free meals you order, there will be a $25 delivery charge and an additional $5 charge for customers in Montana, New York, Oregon, and Washington DC.
Packaging
The company has made every element of its packaging recyclable. Each dairy-free meal kit is neatly wrapped in paper bags and clearly labeled. Inside the paper bag, you will find each ingredient packed in plastic containers.
Paleo on the Go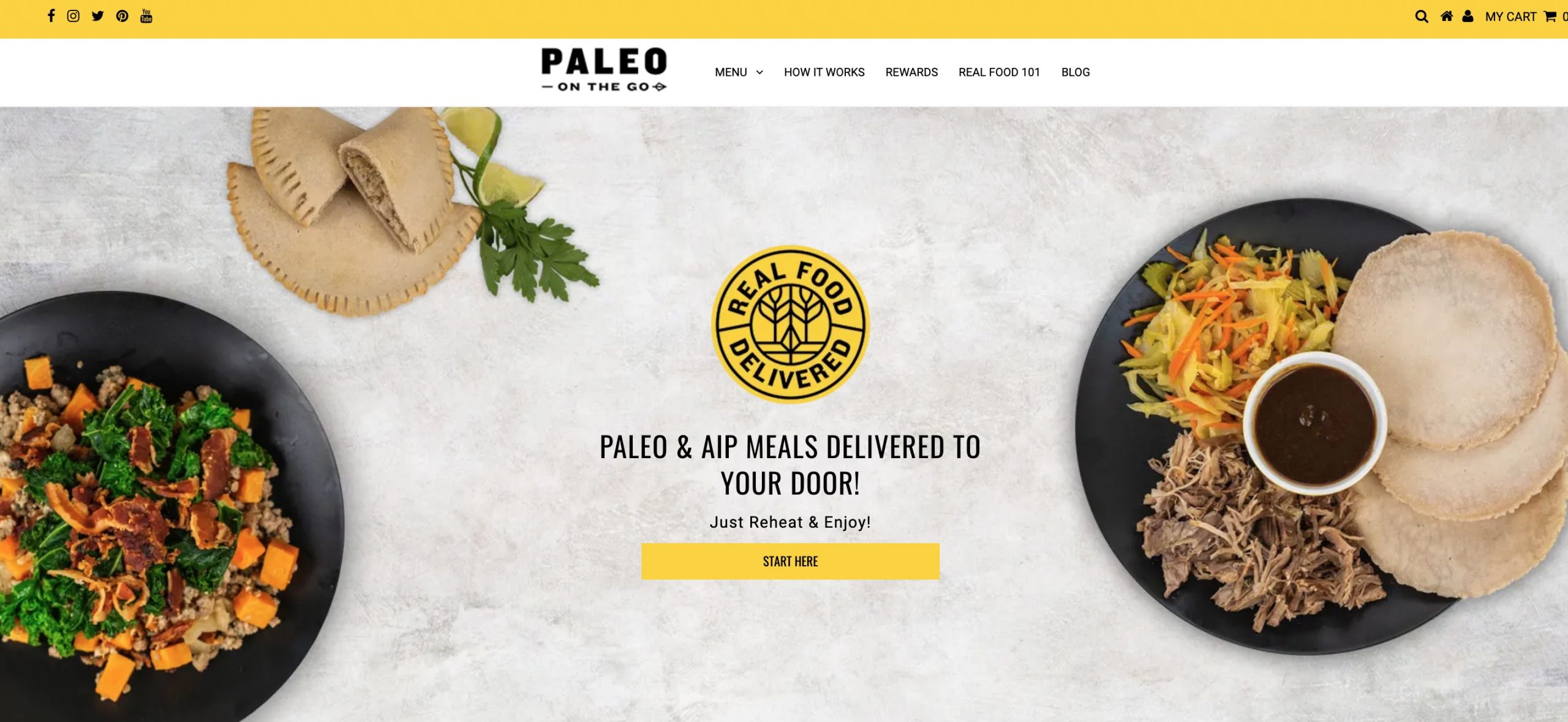 Paleo on the Go is a paleo diet-based company. The delivery founder suffered from nutritional health problems, and he decided to create this dairy free meal prep service to help everyone else cope with similar problems. As a result, paleo on the Go dishes are free of grains, gluten, dairy, soy, and meats. The only exception is that some dishes may contain ghee. However, this ingredient is sometimes used in the paleo diet.
Paleo on the Go is also suitable for people who don't consume dairy products since almost all the dishes are lactose free. In addition, you can shop on the company's Autoimmune Protocol (AIP) menu, which also excludes ghee, nuts, and milk.
How Paleo on the Go Works
Paleo on the Go has a strict dairy-free meal plan for all those with nutritional problems. It excluded artificial and natural sweeteners, as well as paleo-organized desserts and junk food from ingredients. This will help people improve their relationship with food and identify the ingredients they might have problems with. The Paleo on the Go menu features premium meats, seafood, organic fruits, and vegetables. All dairy-free dishes are free of GMOs, pesticides, and preservatives.
Meals and Recipes
Here we have some examples of dairy-free meals:
Broccoli soup with cream;
Steak with mushroom gravy and onion confit;
Hamburger with bacon;
Snickerdoodle cookies.
Pricing
Full AIP-Compliant menu: $4.50-$33.25;
Keto menu: $6.75-$29.75;
Whole30-Approved menu: $6.75-$33.25;
Meal bundles: $99.00-$250.00;
AIP Bakery: $9.75-$55.00.
Delivery Area
Paleo on the Go delivers anywhere in the U.S., including Alaska, Hawaii, and Puerto Rico. Shipping is not included in your Paleo on the Go purchases. However, it comes with a $7.99 shipping fee.
Packaging
Paleo on the Go also cares about the environment. Its carton dairy free meal kits contain recyclable insulated bubble wrap. The company also takes good care of the products being delivered fresh, even if you are not at home and can't take them at that moment. Food is packed in an insulated box, and that is why it stays cool all day.
Trifecta

Trifecta stands for quality nutrition. You can even get food every day (not all companies provide such services). It is located in San Francisco. This delivery offers high-quality meals 100% USDA certified organic, gluten-, milk-, and soy-free. Trifecta ingredients are never frozen. The company focuses on the health of its consumers, which is why all the dairy-free dishes they offer contain nutrients. You can use the notes section on the Shipping Information page to indicate any other food allergies you have. Trifecta believes that healthy food shouldn't be more expensive than fast food.
How Trifecta Works
Trifecta offers five themed menus for you to choose from Paleo, Keto Food, Classic, Vegetarian, and Vegan. Since all dishes are dairy-free, you can choose which plan suits you best. The menu consists of vegetables and fruits. The dairy free meal delivery kit card contains a list of ingredients and information for each meal. You can also contact support on the Trifecta website.
Meals and Recipes
Here we have some examples of dairy-free meals:
Grilled chicken with herb fried potatoes;
Fried cauliflower with turmeric and dark blue beans with chicken;
BBQ fried chicken with rice;
Teriyaki salmon with green beans and quinoa;
Pricing
Paleo: $109;
Keto: $109;
Vegan: $114;
Vegetarian: $114;
Classic: $114.
Delivery Area
Another great thing about Trifecta is that it ships all over the US, even to Hawaii and Alaska. Another competitive difference is that shipping is completely free.
Packaging
Food is vacuum-packed and stored for up to two weeks in the refrigerator and over six months in the freezer. Trifecta delivers food that is neatly packaged in recyclable plastic. Each dish is wrapped in a large, recyclable plastic bag. Also, Trifecta uses several small containers for sauces and oils that can be reused.
HelloFresh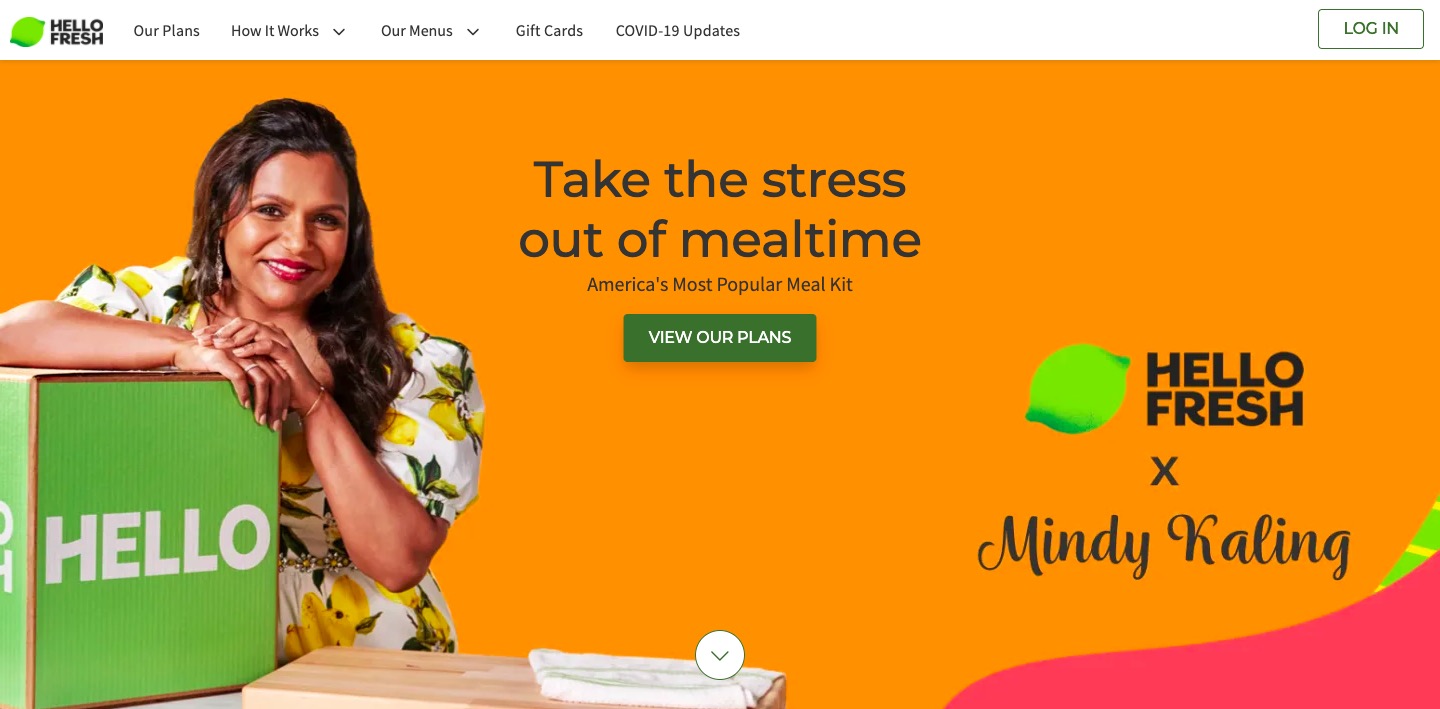 HelloFresh was created by two friends who realized that people simply don't have time to prepare quality dairy-free dishes. With HelloFresh, you get everything you need to prepare food, including recipes from the chef and fresh local ingredients. Today, it is a world-famous brand and the best meal delivery for dairy free food online. It is loved by the quality of the ingredients, the simplicity of the recipes, and the flexibility of the subscription. HelloFresh delivers food to your home once a week.
How HelloFresh Works
Although the HelloFresh menu changes weekly, you'll still find plenty of allergen-free food. There are many eggs-, nut-, dairy-, and gluten-free recipes to choose from each week. They are all clearly labeled for convenience.
Meals and Recipes
Here we have some examples of dairy-free meals:
Maple Glazed Pork Chops;
Chicken Orzo Dinner;
Dijon Spiced Salmon;
Apple pie with cinnamon.
Pricing
Classic Plan — $7.49 – $10.99 per serving;
Veggie Plan — $7.49 – $10.99;
Family Plan — $7.49 – $10.99;
Low Calorie — $7.49 – $10.99.
Delivery Area
Shipping costs $7.99, and it is included in the total price.
Packaging
HelloFresh uses environmentally friendly packaging. When preparing food, all the ingredients are weighed. Therefore, the amount of waste is minimal. Also, the lactose free milk delivery service recently became the first company in the USA that uses Northbox containers. These containers are made from 100% recycled materials.
Healthy Chef Creations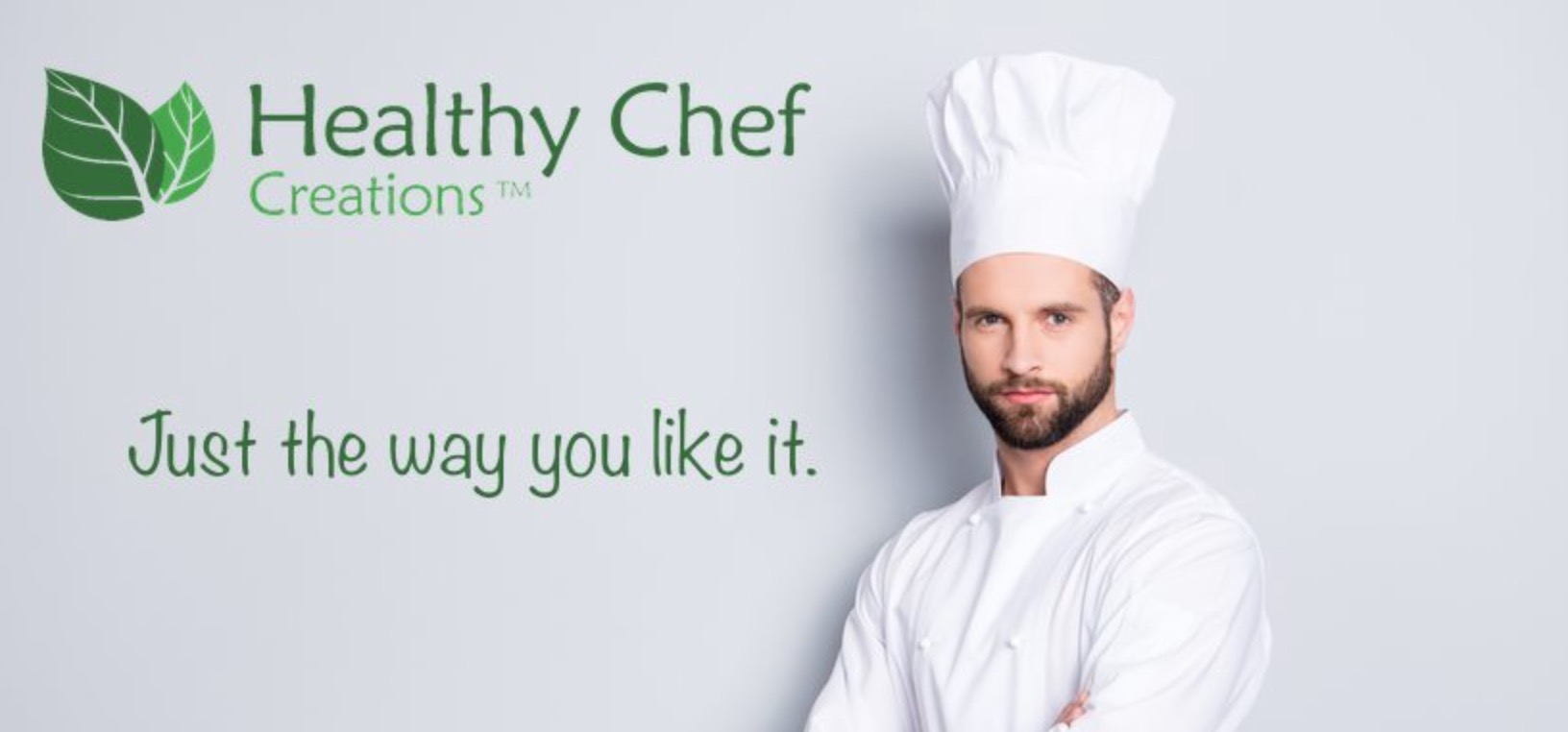 This food delivery service allows you to make orders that suit your diet type, including dairy-free dishes. Healthy Chef Creations are not focused on dairy-free options, but they are still on the menu. The main advantage of Healthy Chef Creations is that it produces organic food. Therefore, it meets most dietary restrictions, including dairy-, gluten-, soy- and vegan-free ingredients. But you will have to pay more for this. That is, you can choose any food plan you like, indicating your food allergies and preferences when ordering.
How Healthy Chef Creations Works
Healthy Chef Creations offers two ways to order food. The first is "A la Carte." Here you just order the food you want. The company doesn't use dairy-free labeling, but all foods containing milk are listed under the allergens section. Other options are "Nutrition Programs." You can choose from 4 different plans. They provide one, two, or three meals a day. You can also specify that you need dairy-free products only.
Meals and Recipes
Here we have some examples of dairy-free meals:
Breakfast potato frittata;
Caramelized onion and blue turkey burger;
Poached pear and gorgonzola salad with chicken;
Chicken marsala.
Pricing
Healthy Living: $384.93 per week;
Healthy Chef Diet: $419.93;
Low Carb Diet: $419.93;
HCG Diet: $209.93.
Delivery Area
The company delivers to all 50 states and Puerto Rico. Additional charges are applied for shipping to Alaska, Hawaii, and Puerto Rico. Shipping costs are not included in the Healthy Chef Creations subscription. Shipping costs vary depending on the size of your package and location.
Packaging
Healthy Chef Creations use environmentally friendly packaging. All packaging materials are biodegradable and recyclable. Also, recyclable cardboard is used. Along with this, ice packs and containers are also made from recycled material. Such packaging keeps the ingredients fresh.
Magic Kitchen

Where to buy dairy free food? Well, try Magic Kitchen. It meets even the most demanding dietary requirements. Fresh, ready-to-eat meals will be delivered to your door. All dairy-free dishes are frozen. Their dairy-free meal plan includes many options suitable for vegans, vegetarians, and those with lactose intolerance.
How Magic Kitchen Works
A key benefit is that Magic Kitchen prepares food for many different types of diets, including special plans for the elderly, dairy-free dishes for diabetics and kidney failure patients.
You can choose from either A La Carte or Set Meals. A La Carte includes individual dishes, soups, side dairy-free dishes, and desserts that you can combine in any way you like. Set Meals include the main course and 1-2 side dishes. Magic Kitchen not only specializes in dinners but also provides set breakfasts, lunches, dinners, and snacks and treats.
Meals and Recipes
Here we have some examples of dairy-free meals:
Beef pot roast with red wine sauce;
Beef stroganoff with rotini pasta;
Beef with smoky barbecue sauce;
Breaded fish.
Pricing
Paleo: $10.78 (3 meals per day);
Keto: $10.78;
Vegan: $7.93;
Vegan Low Carb: $9.63.
Delivery Area
Magic Kitchen delivers throughout the United States, including Hawaii and Alaska. Shipping costs vary by location and typically start at $20.
Packaging
The food you get at Magic Kitchen is prepared fresh and frozen to preserve flavor and nutrients. You can store them in the freezer for 6 months or more, but they taste best in 30-45 days. All packaging is recyclable, and you don't harm the environment when ordering from Magic Kitchen. All dairy-free dishes come with simple cooking instructions.
Fresh n' Lean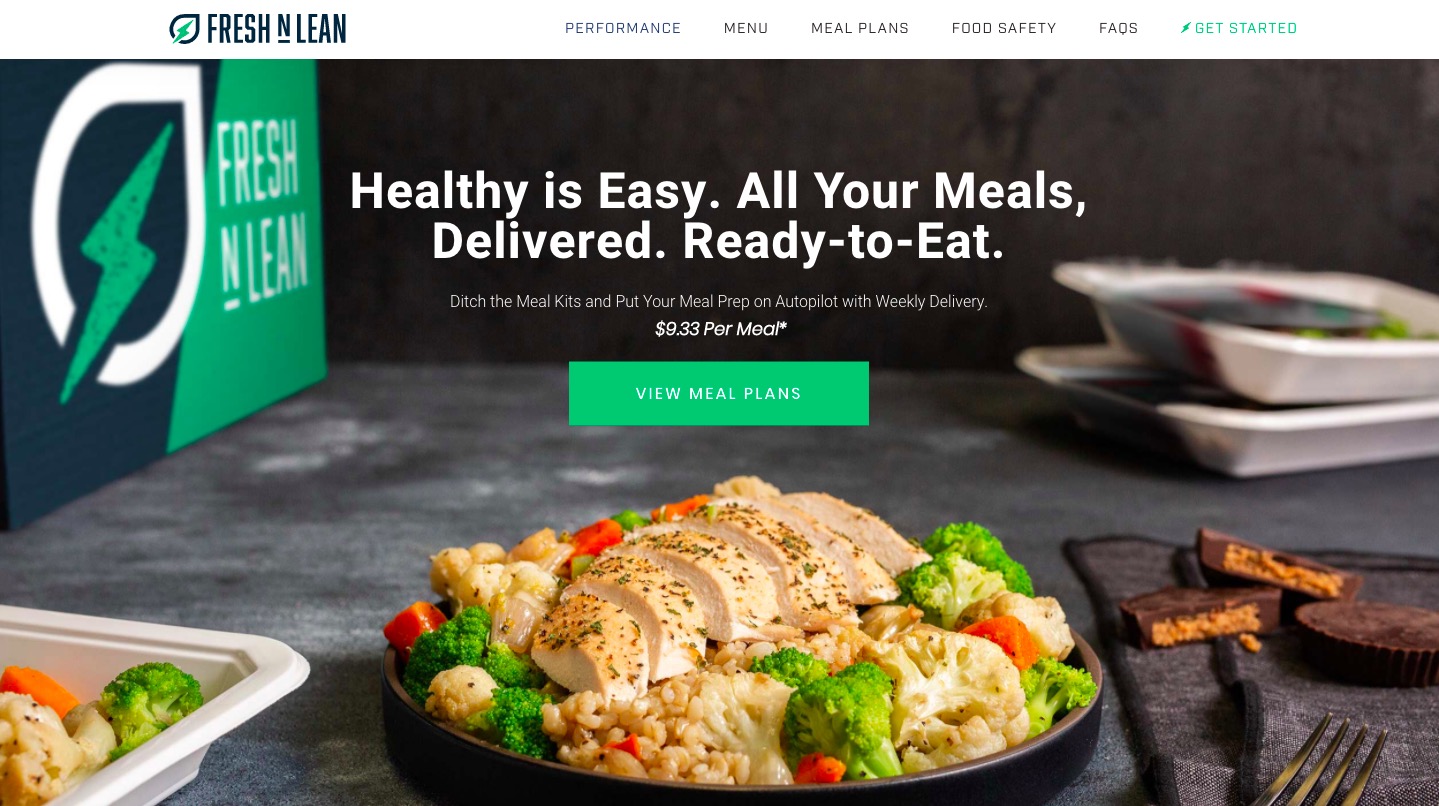 Fresh n' Lean focuses on healthy food. There are many plans to choose from, including some that offer free dairy-free dishes. As the name suggests, there is also a focus on fresh produce, which includes natural and organic ingredients.
How Fresh n' Lean Works
The dairy-free dishes themselves are usually low in fat and sodium. Fresh n' Lean regular customers are those who monitor health and lead a healthy lifestyle. People on a low-carb, organic, or vegetarian diet can also take advantage of this gluten free dairy free meal delivery service. Their weekly changing menu offers a variety of delicacies every week.
Fresh n' Lean doesn't have a specific milk-free menu, but some plans' dishes are labeled like this. For example, a gluten-free meal plan is plant-based and contains no gluten or dairy.
However, consumers note that the confectionery tastes slightly unusual because there are no gluten and dairy products. However, you will love the unique texture of their dairy-free dishes. There is also a vegan meal plan that can't contain dairy products a priori.
Meals and Recipes
Here we have some examples of dairy-free meals:
Mushroom with spices;
Paleo beef;
Paleo chicken;
Paleo shrimp.
Pricing
A la carte: $11.99 – $14.49 per meal;
Breakfasts and snack: $2.99 – $8.99;
Bulk meals and sides: $8.39 – $31.72 per package;
Plan prices start from $8.40 per meal, and the maximum cost is $15.98.
Delivery Area
Like most shipping services, they provide free shipping services throughout the United States.
Packaging
Dairy-free dishes arrived are fresh and have to be refrigerated as soon as possible. Stored properly, food will stay fresh for 10 days after delivery (or 6-8 weeks in the freezer). Dishes are delivered in a cardboard box that is easy to recycle.
Hungry Root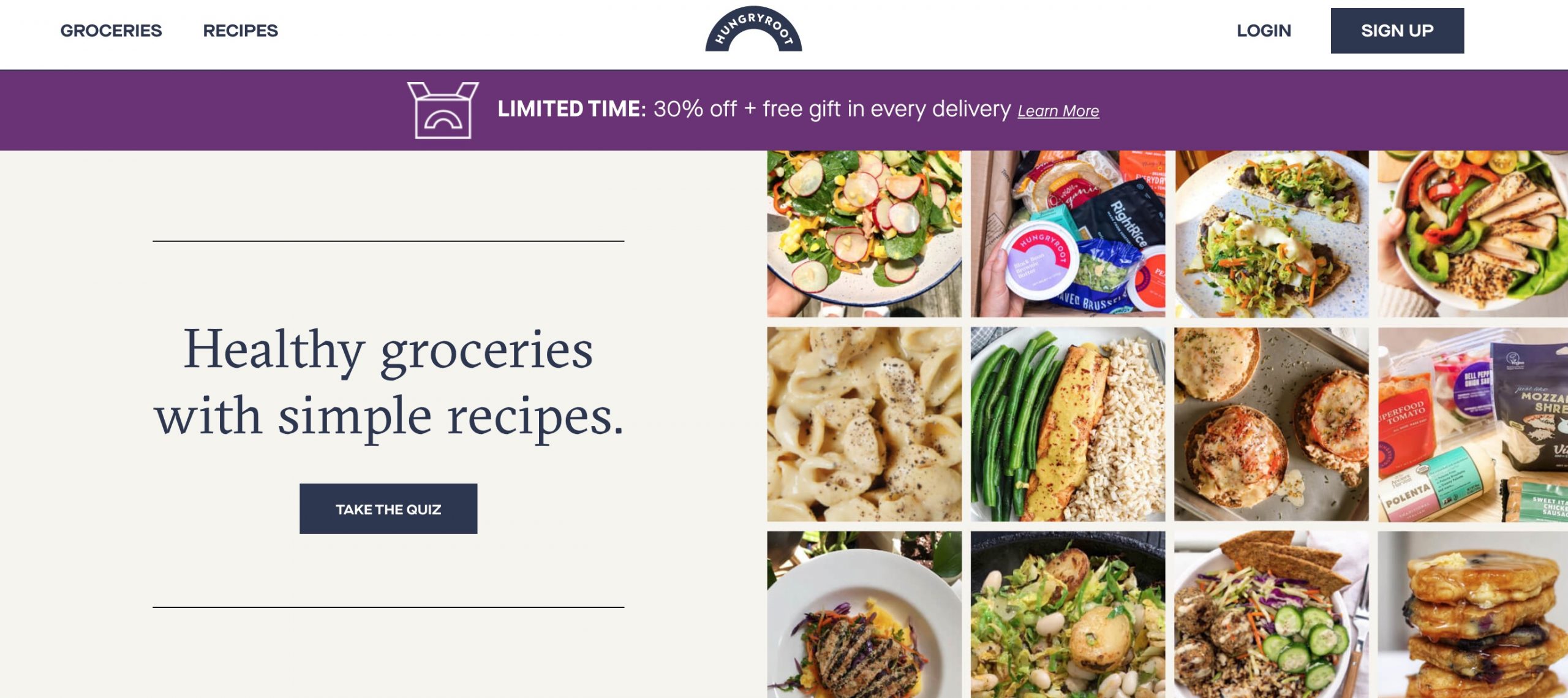 Hungry Root meal delivery service dairy free offers pre-packaged individual ingredients that you have to combine and cook (usually, it takes about 10 minutes or less). But cooking is much less expensive than ordering dairy-free dishes.
How Hungry Root Works
Vegetables form the basis of most of its dairy-free dishes, with low-calorie, nutrient-dense treats. Also, its menu features a variety of noodles and Thai dishes. In addition, the food menu uses organic products, dairy-free and gluten-free. Also, the dairy-free dishes are low in sugar, and Hungry Root uses natural ingredients.
It offers two meal plans: The Starter Kit and The Good Life. The first set includes three meals (2 servings each) with four sides, snacks, or sweets. The Good Life consists of five meals (2 servings each) with five side dairy-free dishes, appetizers, or desserts.
Meals and Recipes
Here we have some examples of dairy-free meals:
Brownie batter;
Curried peas;
Fried rice;
Pasta puttanesca.
Pricing
Items per week – 11. $69.00 per week;
Items per week – 16. $99.00 per week;
Items per week – 21. $129.00 per week.
Delivery Area
Hungry Root products are available in all 48 continental US states and Washington DC. Alaska and Hawaii are currently outside the company's delivery. Products come without shipping charges. You get a $20 discount and free shipping on your first order.
Packaging
With this dairy free meal service, the food comes in insulated boxes with ice packs designed to keep food fresh for 48 hours. Your food arrives in a recyclable insulated cardboard box with ice packs to keep ingredients fresh.
FAQ
Which Meal Delivery Service Is Best For Dairy Free?
Avoiding dairy products doesn't mean you should also avoid the convenience of food delivery services. Reputable dairy-free food delivery companies like Paleo on the Go and Eatology do their best to provide the best nutrition. As a result, you can enjoy dairy-free dishes without sacrificing your health or dietary goals.
What Can A Dairy-Free Person Eat For Dinner?
Fortunately, there are many options for getting good dairy-free food delivered straight to your door every week.
Magic Kitchen has perfect ready-to-eat dairy-free meals and customizable plans. It is our top choice for dairy-free foods because it is suitable for a variety of diets and offers a variety of dairy-free dishes.
We also love Fresh n' Lean because you get free dairy-free meals for your entire family without the hassle of cooking and shopping.
Does HelloFresh Do Dairy-Free Meals?
Yes, HelloFresh has the option to choose a dish without milk. Still, with HelloFresh, you can't tailor your menu for allergens. But you can view the detailed ingredient list for each dish to see if it contains dairy, peanuts, or shellfish. HelloFresh puts each ingredient in a separate container for the food doesn't mix. So the risk that you will get a drop of milk in the dishes is minimal.