No one understands the importance of choosing the right service to deliver meals better than we do. This is the reason we're here to help you make the best choice possible. While Atkins vs Medifast offers delicious dishes and fairly flexible memberships, there's a lot more to consider before making the final call.
This comparison allows you to learn more about these companies, discover their biggest benefits and shortcomings. And of course, discover which one offers a slightly higher quality of service. So, which is better — Atkins vs Medifast? Let's find out the best delivery service!
Medifast vs Atkins Short Overview
Atkins Meal Delivery is one of the food delivery services for weight loss meals, which provides meals low in carbohydrates, shakes, bars, and treats, as well as free meal plans, grocery lists, and other helpful tools and resources for losing weight.
Medifast is an effective and personalized weight loss solution designed by thousands of physicians at fair prices.
| | | |
| --- | --- | --- |
| | Atkins | Medifast |
| Dietary Preferences | Gluten-free, meals for omnivores, vegan options, pre-diabetics, and diabetics. | Gluten-free, low-carb, low-fat, senior-friendly, diabetic-friendly, vegetarian, soy-free, dairy-free, whey-free, and lactose-free meals. |
| Menu Variety | 28 per week | 35 per week |
| Starting Price | $6.89 per serving | $2.36 per serving |
| Shipping Costs | $6.95 (all orders over $99 come with the free standard shipping) | $0 (for orders over $250) |
| Prep Time | 1-3 business days | 2 business days |
| Delivery Area | 50 states | 50 states |
The winner: Medifast.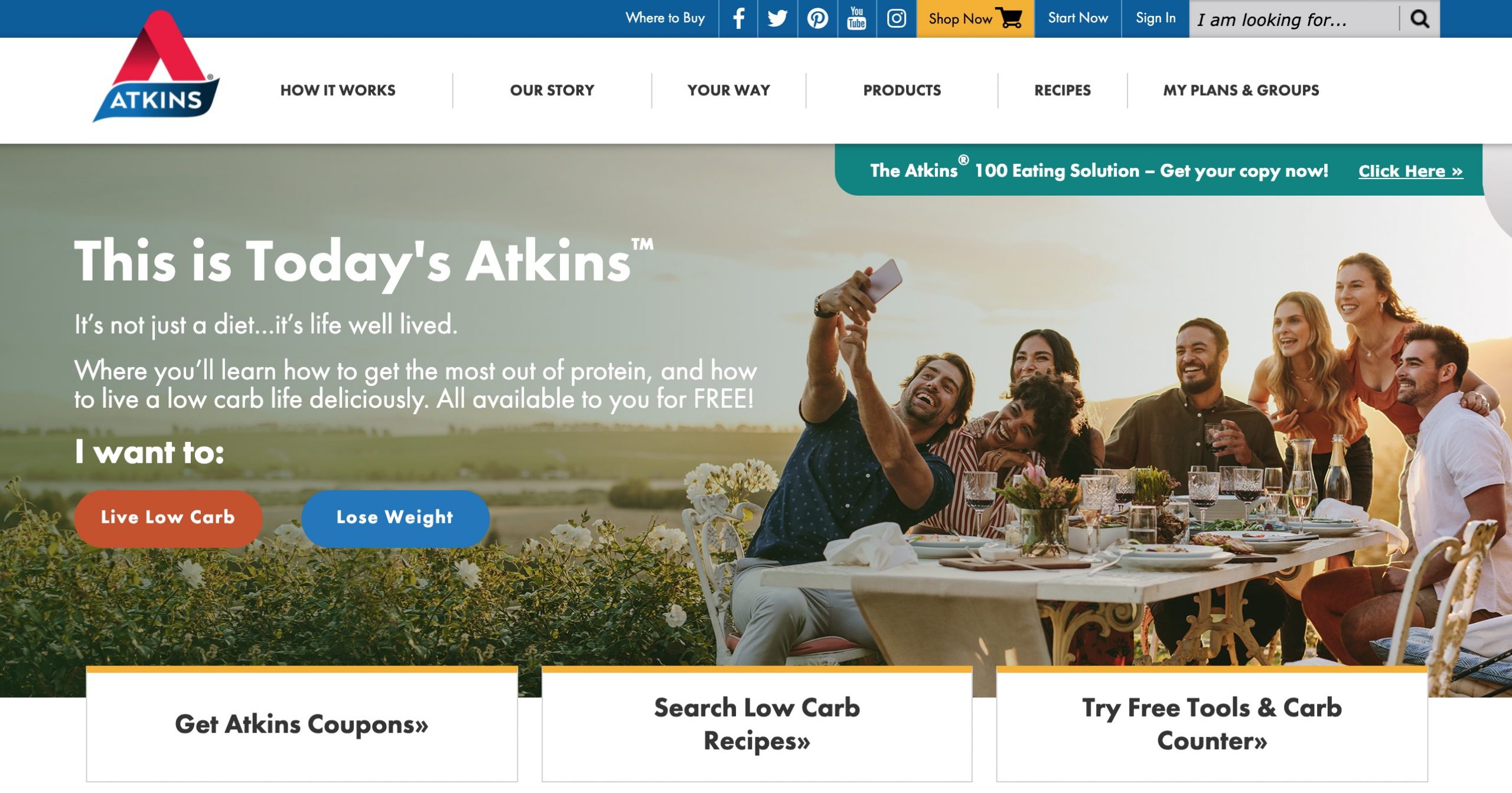 Atkins vs Medifast Plan and Pricing
Let's move on to cost comparison to find out the difference between Medifast and Atkins. Medifast uses prepared meals and snacks for the majority of your diet, focusing on low-fat fiber and protein to keep you satisfied while helping you lose a few pounds. You could be pleasantly surprised by the price of Medifast. You'll pay $329 for your Go package and $299 for your Achieve program. While you'll always need to buy provisions for your daily meals Lean and Green, your total monthly cost may not be too different from what you're already spending.
The largest Medifast discounts are offered to those who subscribe to the Medifast Advantage loyalty program. When you place an order for a minimum of $149 and opt for the automatic delivery plan, you will get automatic registration. This comes with benefits such as 5 to 10% return in rewards credits which can be applied to your Medifast future orders, free shipping on orders of $250 or more, and delivered at a fixed price of $5 for orders of $149 to $249.99. Automatic shipping can be canceled at any time.
The Atkins website offers a wide range of meals and snacks to make it easier. The only exception is frozen food from Atkins; you'll have to buy it locally because it isn't available on the website. Their meal packages vary from $74.99 for the least expensive option to $97.99. Each includes 14 meals in each package, in addition to snacks, snacks, and smoothies. Combined, they should be enough to cover the majority of your week.
The least expensive option allows you to add additional meals if you wish, at a fixed price of $4.99 per meal. But it doesn't include their guide, recipes, and carbohydrate counting, so if you want to use them, you may need to buy a more expensive option.
However, all these other bonuses are only available in the first package, so you might still switch to a less restrictive and less expensive subscription after the first week.
The winner: Atkins.
Types of Menu: The Difference Between Medifast and Atkins
Let's take a close look at the types of menu to compare Atkins vs Medifast.
Medifast Types
There're 3 program options with Medifast. Pay special attention to the first, because it's the best option if you're looking for a quick weight loss:
Medifast Go. Quick results for business people. Every day consists of 5 pre-packaged Medifast meals, plus the Lean and Green meals you are preparing.
Medifast Achieve. Stable and progressive weight loss. This plan provides more flexibility, with 4 Medifast meals, 2 Lean and Green meals, and 1 healthy snack daily.
Thrive by Medifast. It's a plan to maintain your weight goal. It includes 3 Medifast meals, 2 Lean and Green meals, and 1 balanced meal that you create yourself.
Atkins Types
Medifast has 3 plans:
Atkins 20 GO. It provides you with rapid and effective weight loss. Designed for those who have 40 pounds or more to lose or struggling with diabetes or pre-diabetes. This plan limits your total carbohydrate intake to only 20 a day. Expect to eat "basic fresh vegetables" (non-starchy types), protein, cheese, nuts, seeds, and healthy fats as the avocado.
Atkins 40 ACHIEVE. You'll get gradual weight loss. Atkins 40 focuses on those who are trying to lose under 40 pounds who are pregnant or nursing. Or who prefer a program that begins with a wider variety of food choices. Since you probably don't have the habit of limiting your carbohydrates to only 40 a day, this plan can also give you the fast weight loss that you are looking for, but not as radically as the Atkins 20 plan.
Atkins 100 THRIVE. This plan is for maintaining a perfect weight and lifestyle. If you reach your weight goal and like the Atkins approach, then you could move on to the Atkins 100 plan (and yes, 100 refers to 100 net carbohydrates each day). While this plan always recommends that you make the most of your food choices from the "acceptable" list and reduce your consumption of refined carbohydrates such as sugar, it has no completely off-limits food.
The winner: Atkins.
Packaging and Delivery
Neither Atkins nor Medifast helped us! They don't give any information about how food is packaged in a box, so we'll share this very little information we have! Atkins orders are shipped by FedEx and UPS with no shipping fee for all orders over $99. There is a fast shipping option (the price is $20 per box). If you live in Alaska or Hawaii, then you'll pay $60 per box for shipping. The delivery time takes 1-3 business days.
Medifast emails you with a link to track your mailing. The customer comments often come with a complaint about defrosted meals, which is a shortcoming. Medifast orders are handled and sent within 2 working days. Only Medifast Advantage members took advantage of shipping costs and discounts!
The winner: Medifast.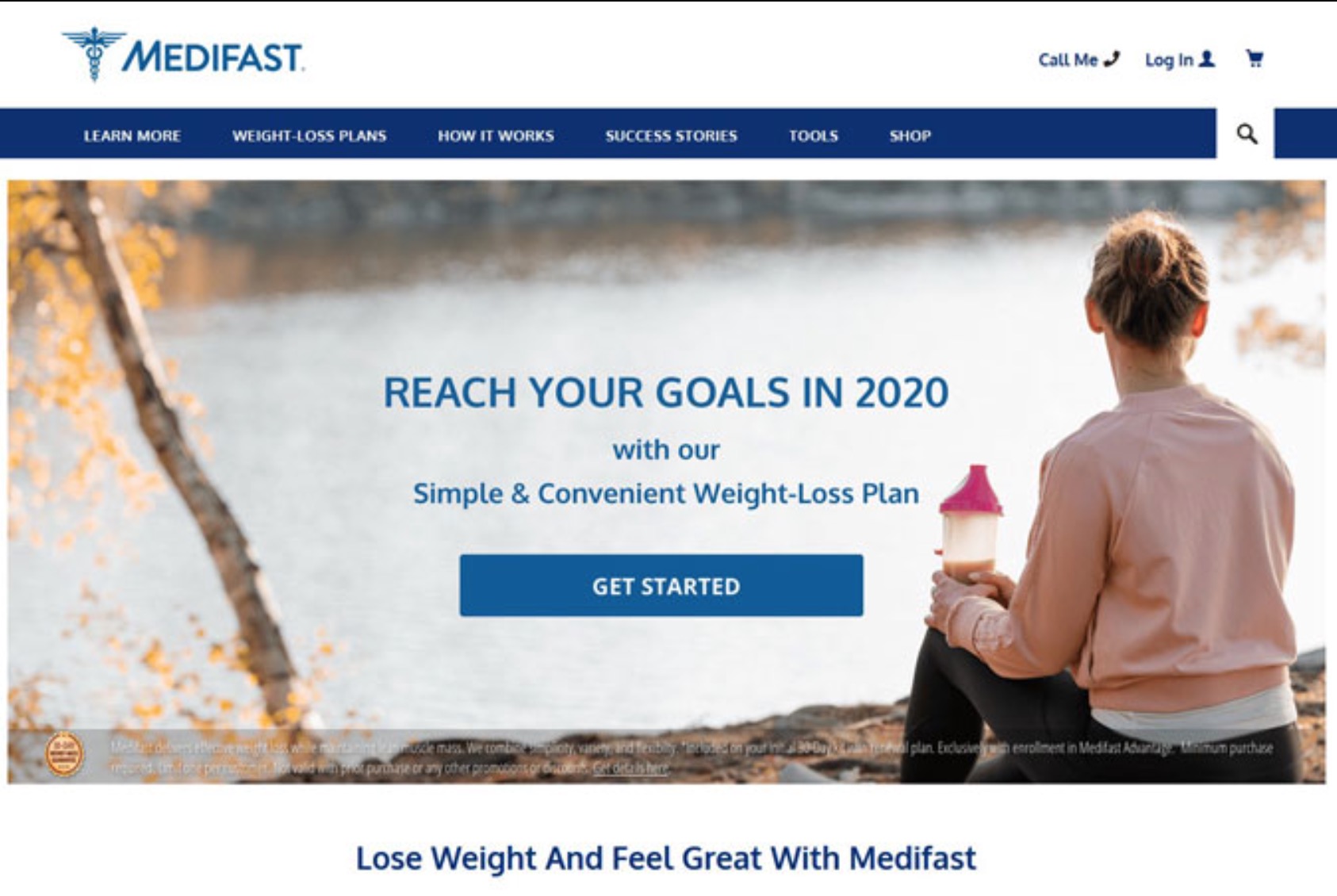 Cooking Process and Taste
Atkins Meal Delivery doesn't use the finest ingredients while cooking, such as organic vegetables or 100% grass-fed meat. Yet, it doesn't add too much synthetic substance, nor and it provides medium quality food products which have good taste and are not too expensive.
Medifast doesn't provide a lot of information about the supply of ingredients but generally uses healthy and organic food when creating its meals. Medifast cooks use natural colors like beta-carotene and annatto.
The winner: Atkins.
Ordering and Cancellation Process
How you can start with Atkins:
Choose an Atkins plan. Complete the survey to determine the plan that best fits your objectives.
Learn the right things to eat and avoid. Get rid of starchy vegetables and sugar-rich fruits, and stock up on fiber-rich, nutrient-rich foods.
Plan meals and snacks for the first few weeks. Upload a sample meal plan to get started.
 Keep track of progress. Use free tools to set targets, record meals, and track net carbohydrates.
You have to know that with Atkins, after your meals and they've been shipped, it's impossible to cancel the order.
Medifast products can be ordered straight from the company's website. The website will provide you with a short set of questions to help you understand the plan that is best for you. They'll ask you about your age, gender, how frequently you exercise, and how much weight you want to lose. Because the company considers itself to be a weight loss program, it encourages anyone who's thinking of joining the program to seek medical attention first.
For starters, you'll have to choose a plan. The foods in each package are already selected for you.
Once you have chosen your plan, you only need to confirm your order.
Create an account. Once you've done so, you can verify and place your order.
The cancellation is free when it's effected before the mentioned time limit.
The winner: both.
Customer Support
Both Atkins and Medifast's customer support system is comprehensive enough – they give you lots of tools to make the system work for you. You'll have access to their carbohydrate meter and weight management tools, and their FAQ section is very complete.
If, however, you don't find the answers, you may contact their nutritionist using a simple form, or you may ask your general questions about the dedicated section. However, Atkins even has a user forum that they might find useful.
Medifast will give you special education systems and support, which will guide you through the diet. In addition, it'll help you to remain focused on achieving the goals you have set for yourselves in the future. Having the right advice and Medifast professional help during the diet is extremely important and can be essential to successfully lose weight.
Regardless of the method you use, you're certain to find your answers quickly and effectively. Thus, you may make your diet process even more enjoyable.
The winner: both.
Conclusion
Atkins and Medifast both have decades of practice behind them and many happy customers who have managed to lose weight and continue with a different and healthy lifestyle! In addition to food, they need to offer additional guides, books, and a team of people to help them deal with all these changes that their bodies are going through! Atkins' low carbohydrate diet isn't only good for your weight loss, but also the reduction of chronic problems!
Ultimately, we can remind you that shipping costs and average meal rates are affordable with all Atkins packages! So, the question is — Atkins or Medifast?
Today's winner is Atkins! Atkins diet is one of the most popular low-carbohydrate weight-loss systems worldwide. Its competitor, Medifast, doesn't lag behind that much. But in this in-depth review of Atkins Meal Delivery, we explore the philosophy of this weight loss program, and it's come much better in some points.