How are your dietary resolutions going so far? To help you jumpstart and reach your goals, there're 3 HCG meal delivery services to help you compare their offerings and choose what's best for your body and budget.
1 – Fresh 'n Fit Cuisine: HCG Diet Meal Delivery
Coming with tasty meals, have a certain variety, and feel like complete meals are a major battle for many HCG diets. Fresh 'n Fit Cuisine delivery makes all this much simpler, winning their first place on this selection of HCG meal delivery companies.
Short Overview
Fresh 'n Fit is distinct in providing an explicitly created meal class for the HCG food delivery diet. Each plate corresponds to the dietary guidelines of the HCG plan and is nearly 200 calories, which makes it simple to relish a delicious bowl while staying in your target calorie range.
Cost Per Week
If you don't want to worry about going to the grocery and preparing meals at all, you can go for the seven-day-a-week HCG food delivery plan, three plates a day. This delivery program would cost you around $155 or $177, given whether you want the option of 400 or 600 kcal per package.
Types of Menu
The delivery provides you with many menus and the opportunity to tailor-make your menu:
Healthy Mix.
Vegetarian.
Low Carbs.
Paleo.
Gluten-free.
Customized.
Delivery Area
One of the great things about this delivery is that it offers more than 100 pickup points in the Atlanta metro area. There's no option that these HCG meals delivered nationwide.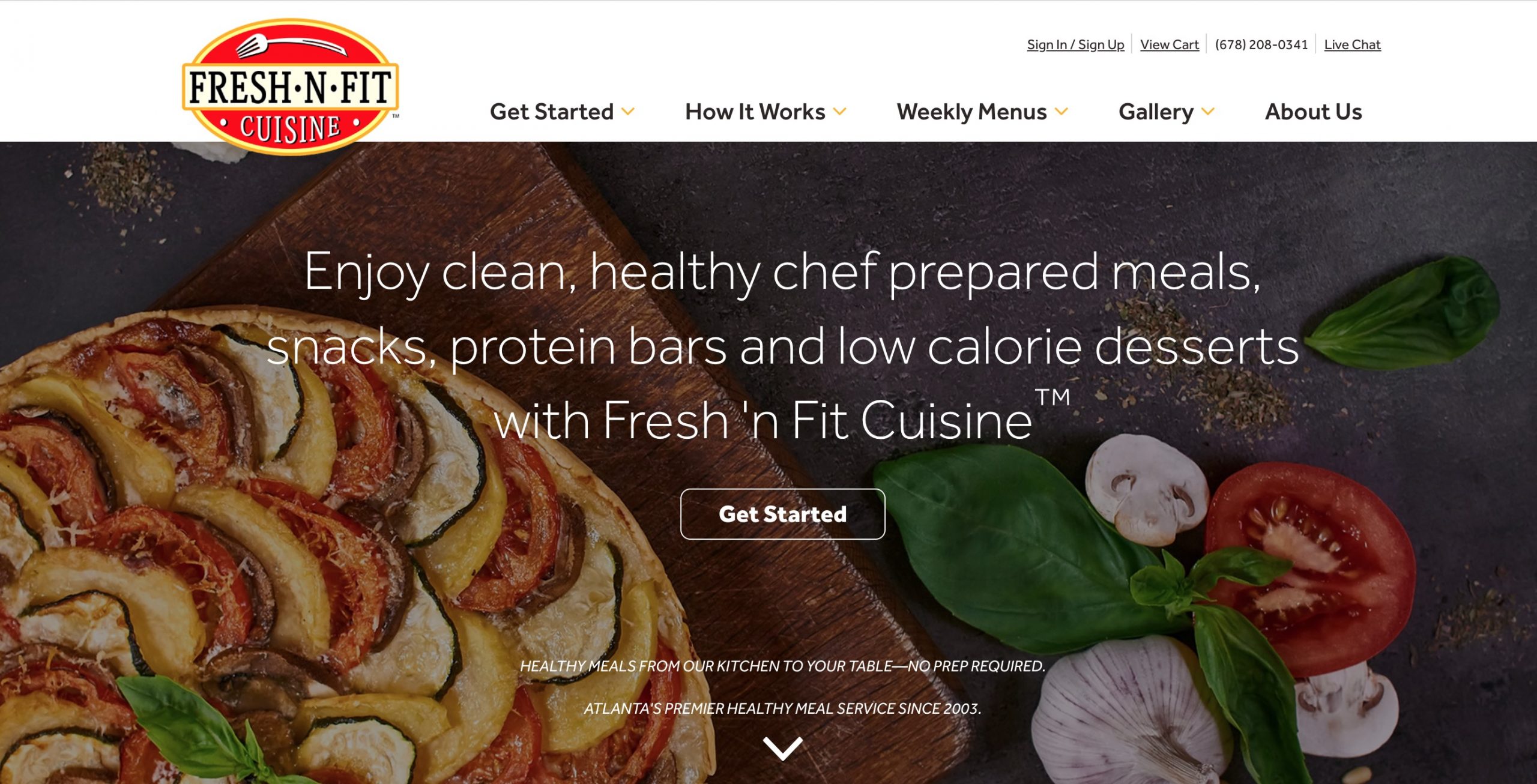 Pricing
Fresh 'n Fit meals delivery begin at $7.50. It can go higher than $14.99 when you order a single dish of 600 calories. You choose your plates following the matrix:
Several meals a day: For instance, you can choose a few variations like breakfast, dinner, and lunch, and so on.
Days a week: According to the program, you may choose between 3, 5, and 7 days a week.
The number of calories: 400 and 600 kcal per plate is available.
Individual dishes: No more than one meal order.
Support
You can contact the delivery Support Team by phone, email, or a special form to address any of your issues.
FAQ
Is Fresh 'n Fit Cuisine Available Only in Atlanta?
No, Fresh 'n Fit meals are available in many counties of Georgia like Cherokee, Fayette, Barrow, Dekalb, Cobb, Forsyth, Fulton, and also Gwinnett. In addition, the company can ship with FedEx anywhere in this area and Alabama and other zones of Tennessee, Florida, North Carolina, with South Carolina.
How Do You Cook Fresh 'n Fit Dishes?
Cooking with HCG diet food delivery is as easy as ABC. Fresh 'n Fit door-to-door delivery is a great option for those struggling to make healthy food choices or those struggling to determine serving sizes. Each Fresh 'n Fit delivery plate consists of HCG meal prep guidelines indicated on a label on the package. Most have been made to be warmed up in the microwave and take some minutes to warm up after delivery.
2 – Dinner Dude: HCG Diet
The Dinner Dude is a meal delivery company based in Houston that concentrates on wholesome and fresh food for different particular nutritional lifestyles, including the HCG meals to go.
Short Overview
Dinner Dude delivery plates are made and delivered to your place chilled, ready to be heated, and eaten. This HCG meal delivery company gets the best ratings from those who enjoy the flavor and assortment of dishes.
Cost Per Week
The Dinner Dude meal delivery offers over 15 HCG food to go variants, including a few fruit desserts. You can order meals from the cart or buy them as part of a four- or seven-day meal plan. They also provide a 5-day dish plan package for phase 2 of the HCG diet, which would cost you around 300$.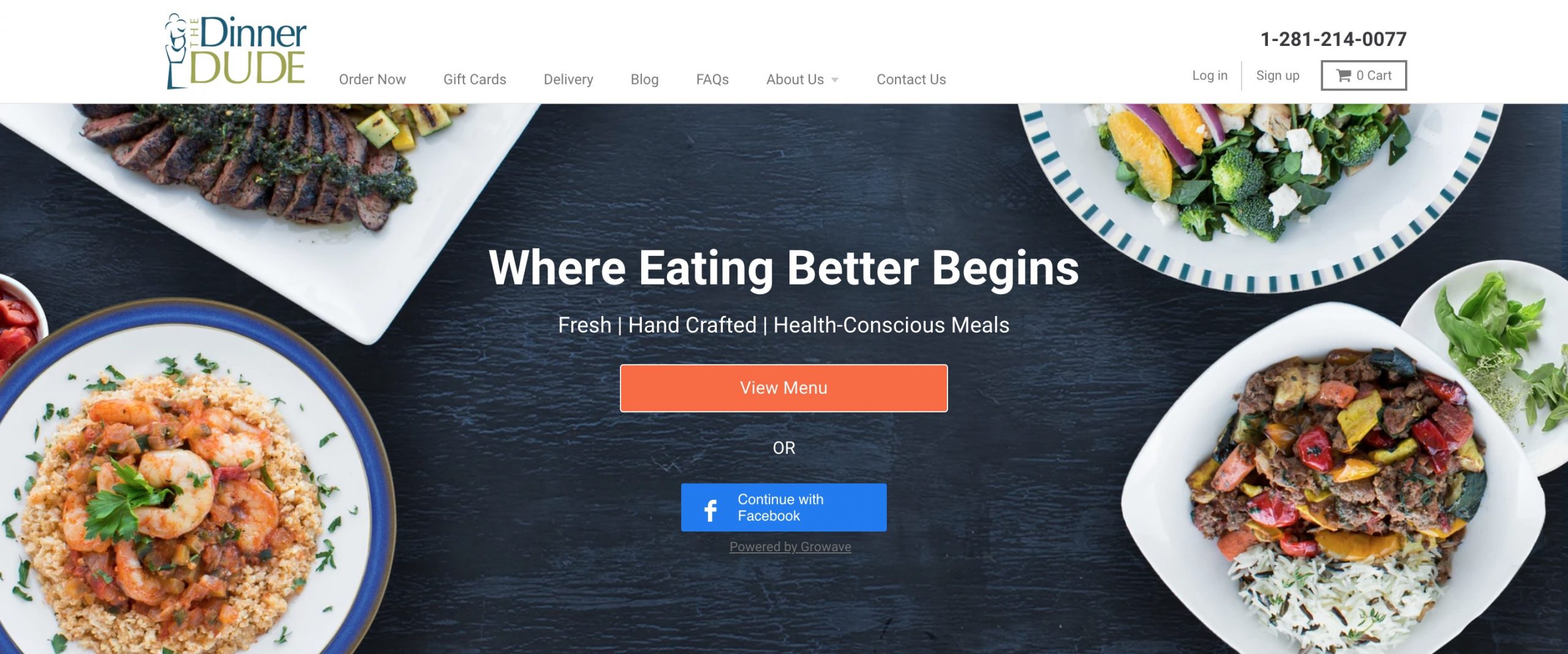 Types of Menu
The Dinner Dude meal delivery offers single dishes as well as full menus designed to meet the stringent requirements of the HCG diet meal plan. Each plate is carefully prepared using approved recipes and weighed serving per serving to meet the needs of the low-calorie diet without sacrificing flavor or quality.
These HCG meals make life on the HCG diet so simple and delicious that individuals are more likely to succeed. They only use lean protein, hand-cut fresh vegetables, and thoroughly made seasonings.
Dinner Dude offers a Low Carb program that supports people who have moved on to the most serious stage for your long-term success of the HCG diet.
Delivery Area
The main drawback to Dinner Dude delivery is that their company isn't available to everyone. As this is an autonomous operation based in Houston, they're not being shipped across the country at this time.
Pricing
Prices vary, but most dishes are a bit less than $10. Multi-serve items, like their 1lb of grilled citrus chicken, cost more.
Support
Should you have any questions, please feel free to contact the company by phone number.
FAQ
How Long Does My Food Last?
Their plates are made fresh and with no preservatives. Always mark "enjoy or freeze by" on the label of your dish. However, freezing raw vegetables or seafood is not preferable. However, for the best quality, it's recommended to take advantage of your fresh food. Expect to get packages with 3-5 days' freshness from your delivery.
What Is the Hcg Regime and How Does It Function?
The diet is a fast fat loss treatment supported by a doctor. For nearly 10 years, The Dinner Dude has been preparing dishes specifically adapted to HCG food in addition to its regular and healthy gastronomic dishes. For more information on the HCG protocol, please consult the "About Our Meals" page.
3 – Zone Healthy: HCG Diet Menu Planner
Zone Healthy offers Los Angeles's healthiest and most balanced organic dishes delivered directly to the door every day. The ingredients are of organic origin and locally grown, which allows us to provide you with gourmet dishes of the season, with an optimal flavor, freshness, and above all, nutritional value.
Short Overview
The Zone Healthy site is far from user-friendly. They perform a good job of making dishes according to dietary preferences and allergic reactions, but there's no menu of plate choices to select from. Their card recipes change approximately every four weeks. They create packages for you from this menu according to your dietary preferences.

Cost Per Week
The price of the 7-day menu is $49.99 per day. All plates are organically balanced from a nutritional point of view.
Types of Menu
The company provides many types of healthy menus:
Healthy Nutrition.
Keto Diet.
Paleo Diet.
Vegetarian / Pescatarian / Vegan.
Gluten-Free.
New Moms.
HCG eating plan.
Delivery Area
They deliver only in Los Angeles. Your dishes are delivered fresh to your door before 6 in the morning on the days you designate to deliver.
Pricing
The price is based on a dish schedule per day. Their menus are 7, 14, 24, 28, or 42 days. The cost drops with every further meal plan. The price of the 42-day meal package is $41.99 per day.
Support
You can contact the food delivery company by a special form, email, or phone.
FAQ
Are You Going to Lose Weight within 14 Days?
If you follow the sugar control protocol very carefully and if you have mass to lose, yes, you are going to drop a few pounds. Exceptions to this rule are those with low body weight. Females lose an average of 4 to 8 pounds; males — 8 to 12 pounds. There are also people of both genders who lose up to 14 to 16 pounds with food on HCG diet, but it's less frequent.
At What Frequency Do You Eat?
It's going to be different for everybody, depending on your size and your way of life. In general, the company recommends eating every three to four hours, beginning with breakfast in the morning. You'll have to listen to the body and let it guide you. They provide you with a detailed schedule recommended for the time of eating out of the program.
The HCG diet may be a way to lose unwanted weight quickly, but the key is to find the food you love during the most difficult phase 2 of the diet plans. Delivering HCG meals can make your life easier and help you achieve your nutrition goals. The companies outlined here are a good place to start to find the dishes that you love while on the HCG diet.