In the past few years, many people have faced the problem of over-employment, when there is simply no time to prepare food for yourself and your family, and dinners in a cafe are quite expensive. It is always a pleasure to come home and dine in a relaxed atmosphere. Fresh N Lean reviews will tell you about the best delivery service, show the main advantages and disadvantages of the company.
Pricing
Fresh N Lean prices remain very democratic. On average, you can pay from 8 USD per order. The cost depends on the meal plan, meals, and ingredients that are included in its composition. So, for breakfast, lunch, and dinner in the Protein + plan for 7 days, you will pay only 150 USD, which is much cheaper than meals in any cafe. At the same time, you receive nutrition specially designed for athletes.
When placing an order, you can specify which foods you are allergic to, and the chef will not add them. A special menu will be developed for you, taking into account such features, but this will not affect Fresh N Lean cost.
When asked how much is Fresh N Lean, it all depends on the meal plan that interests you. Food delivery is free of charge, which is a huge advantage for the company.
The meal plan changes every week, new dishes are developed to make meals as varied as possible, new ingredients are added, which may also slightly affect the order value.
Fresh N Lean promo code can be found on special aggregator sites, with their help, you can save a lot on good nutrition. A flexible system of discounts has been developed here for regular and wholesale buyers.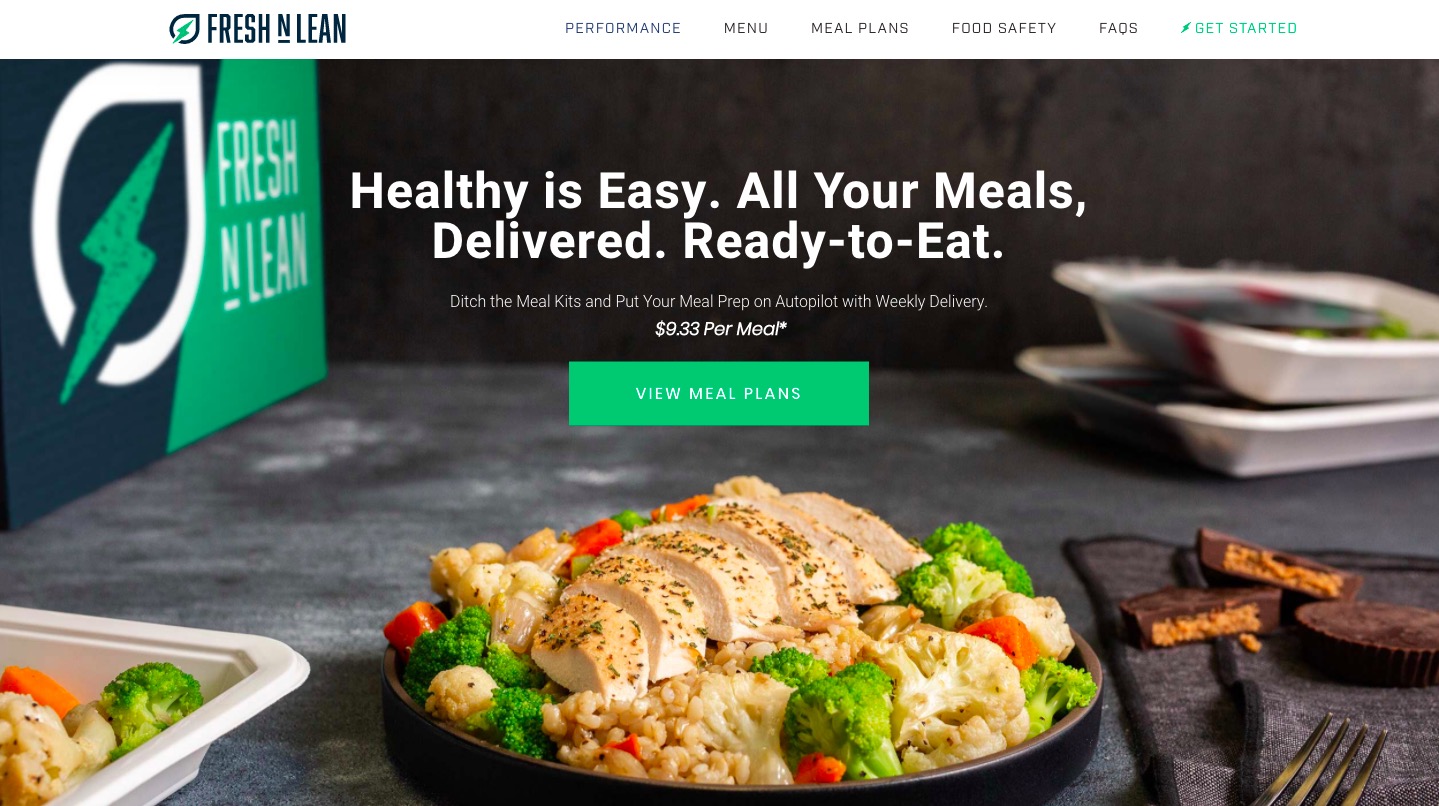 How Fresh N Lean Works
Fresh N Lean review should start with a brief history of the brand. In 2010, 18-year-old Lorin Asseo faced a serious problem – her father's health deteriorated greatly due to excessive consumption of fast food. Then she began to prepare healthy food for him herself, to develop a menu that would help him restore health. Gradually, she began to cook not only for her family but also for the whole street and then for the whole country.
Today, she has assembled a large team of nutritionists and chefs to create a truly good food delivery service.
What Meal Plans Can You Find?
Lorin Asseo strives to make Fresh N Lean plans as diverse as possible. Today you will find here:
Protein +;
Keto;
Paleo;
Standard Vegan;
Low carb Vegan;
Bulk.
Reviews of Fresh N Lean show that everyone can find the most suitable meal plan here, depending on the goals they set for themselves, as well as what beliefs they have.
Regardless of which meal plan you choose, you will receive certified organic food.
Features of Cooperation With Fresh N Lean
Fresh N Lean meal delivery reviews state that the food delivery service is trying to create really good conditions for cooperation. You can place an order directly on the website or by phone. You can choose suitable dishes from the plan, if you like them, you can do a special subscription, according to which dishes will come regularly.
In the catalog, you will find prepared foods, which have been further processed in a special way, which allows you to preserve all the necessary vitamins and minerals. The food remains as useful and healthy as possible. If desired, you can add a salad of green vegetables or fruits to the diet. There are no sweets in any Fresh N Lean menus, which is because it is contrary to proper nutrition.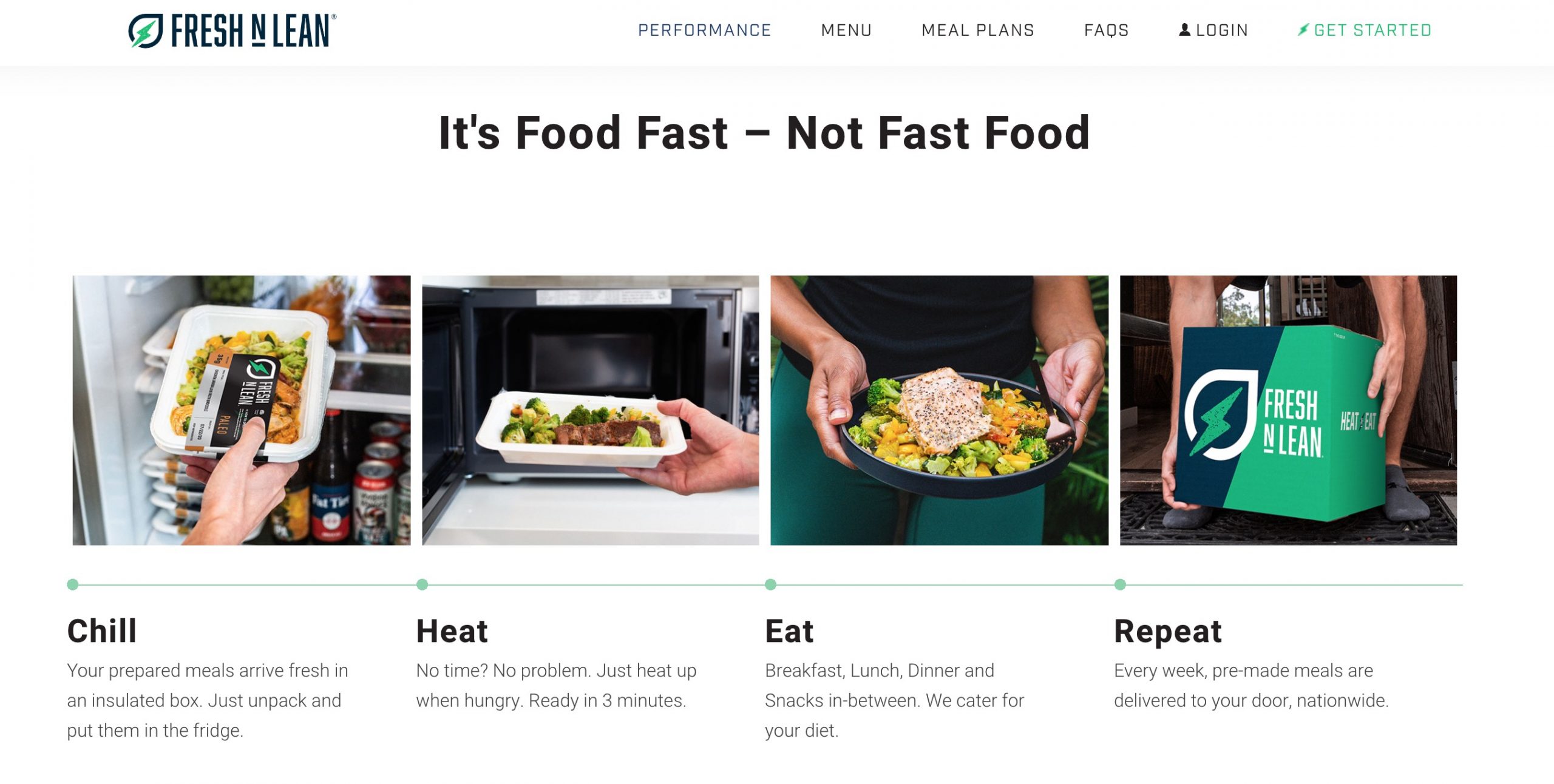 How Easy Are Fresh N Lean Meal Kits to Prepare?
Reviews for Fresh N Lean say all meals are delivered cooked. After receiving it, you need to put it in the refrigerator and store it following the terms on the package.
As soon as you get hungry, you can put the dish in the microwave or oven and reheat it for 2 or 3 minutes. The packaging is not afraid of heating, so there is even no need to transfer food to a plate (this is very convenient if you are dining out). Detailed instructions for cooking are on the packaging. It was written as clearly as possible, so everyone can cope with cooking.
Who Is Fresh N Lean Good For?
Fresh N Lean ratings are quite high, with customers giving 4 to 5 stars for the quality of food, service, and speed of delivery. Fresh N Lean food delivery is suitable for:
People who have little free time to prepare food;
Athletes;
People on a weight loss diet;
People with various types of allergies;
Vegetarians and vegans.
Fresh N Lean meal kits reviews show that everyone can choose the most suitable menu for themselves, depending on their personal preferences.
Who It Isn't Fresh N Lean?
Fresh N Lean food delivery is not suitable for the elderly or people with severe chronic diseases. There is no well-developed menu for nursing mothers or people with kidney or liver diseases. However, here you can pick up individual dishes that you can eat.
The company has developed a large list of products that a person may have allergies, but it is far from complete, so you need to pay attention to such moments separately.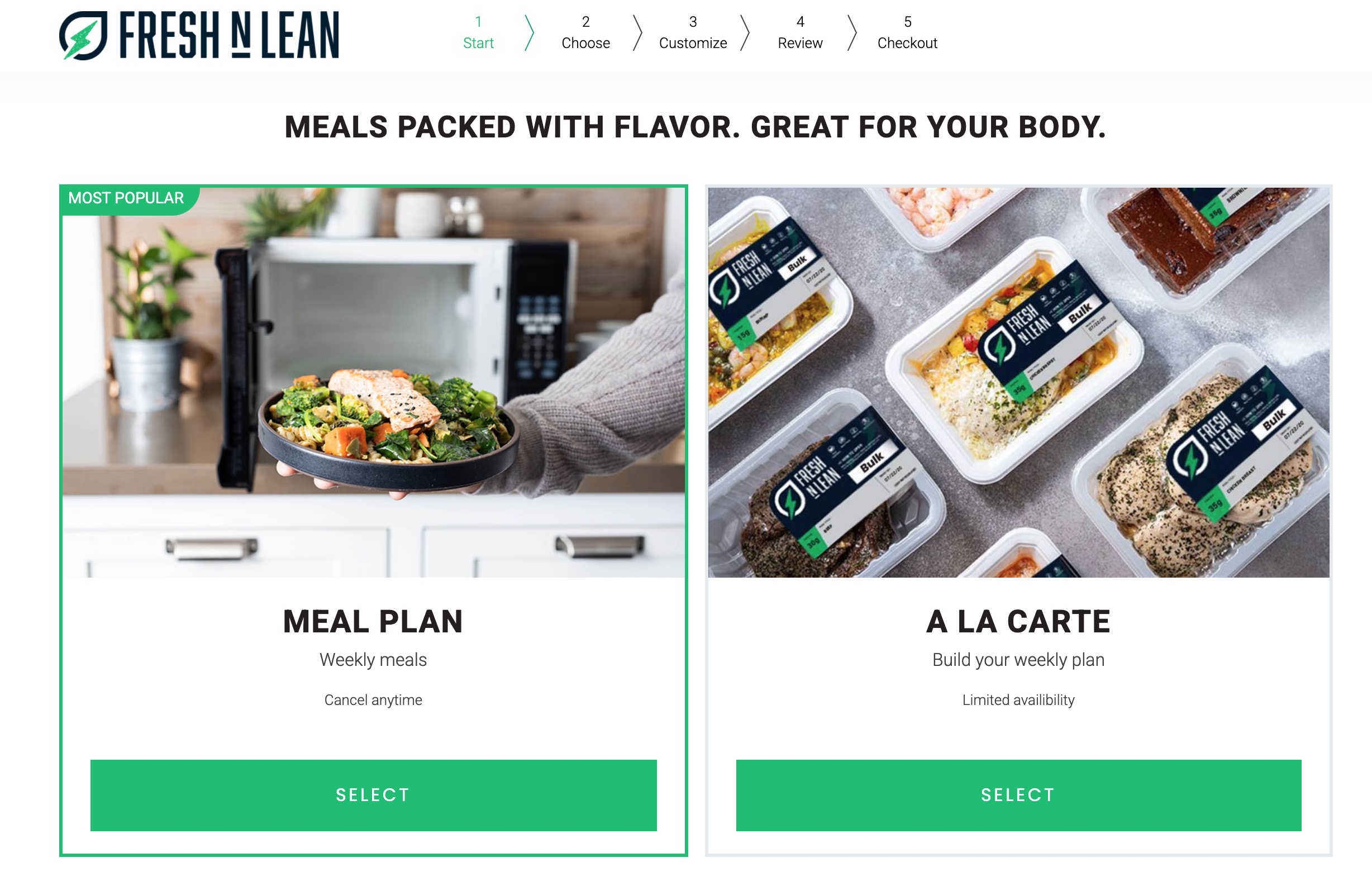 Fresh N Lean Packaging and Environmental Friendliness
Fresh N Lean meal reviews claim that the company cares about the environment, so only organic products are used here, dishes are prepared without the use of flavors and food colorings.
Packaging is completely recyclable, including BPA-free food trays. The Daily Harvest vegan compostable bowls remain the most impressive biodegradable packaging for ready meals.
All dishes are packaged separately and signed, each Fresh N Lean recipe cards contain the following information:
Ingredients;
The number of proteins, carbohydrates, fats, and calories;
Cooking method;
Shelf life and others.
All dishes have never been frozen and are designed to be kept in the refrigerator. If you want to extend the shelf life, you can put the product in the freezer (the packaging is adapted for this), but this can negatively affect the taste.
The manufacturer advises eating ready-made food within a few days after receiving.
All dishes are packed in a special box, which has a ClimaCell TemperPack lining, which allows you to keep the food chilled during transport. Even in extreme heat, the freshest food will come to you.
Changing and Canceling Order
You can change or cancel an order in Fresh N Lean at any time. To do this, you just need to call the support service. This is very convenient, because if you urgently go on a business trip and you do not need food delivery temporarily, then you will not lose your money.
In the future, you can renew your Fresh N Lean subscription again and get delicious and healthy food at a great price.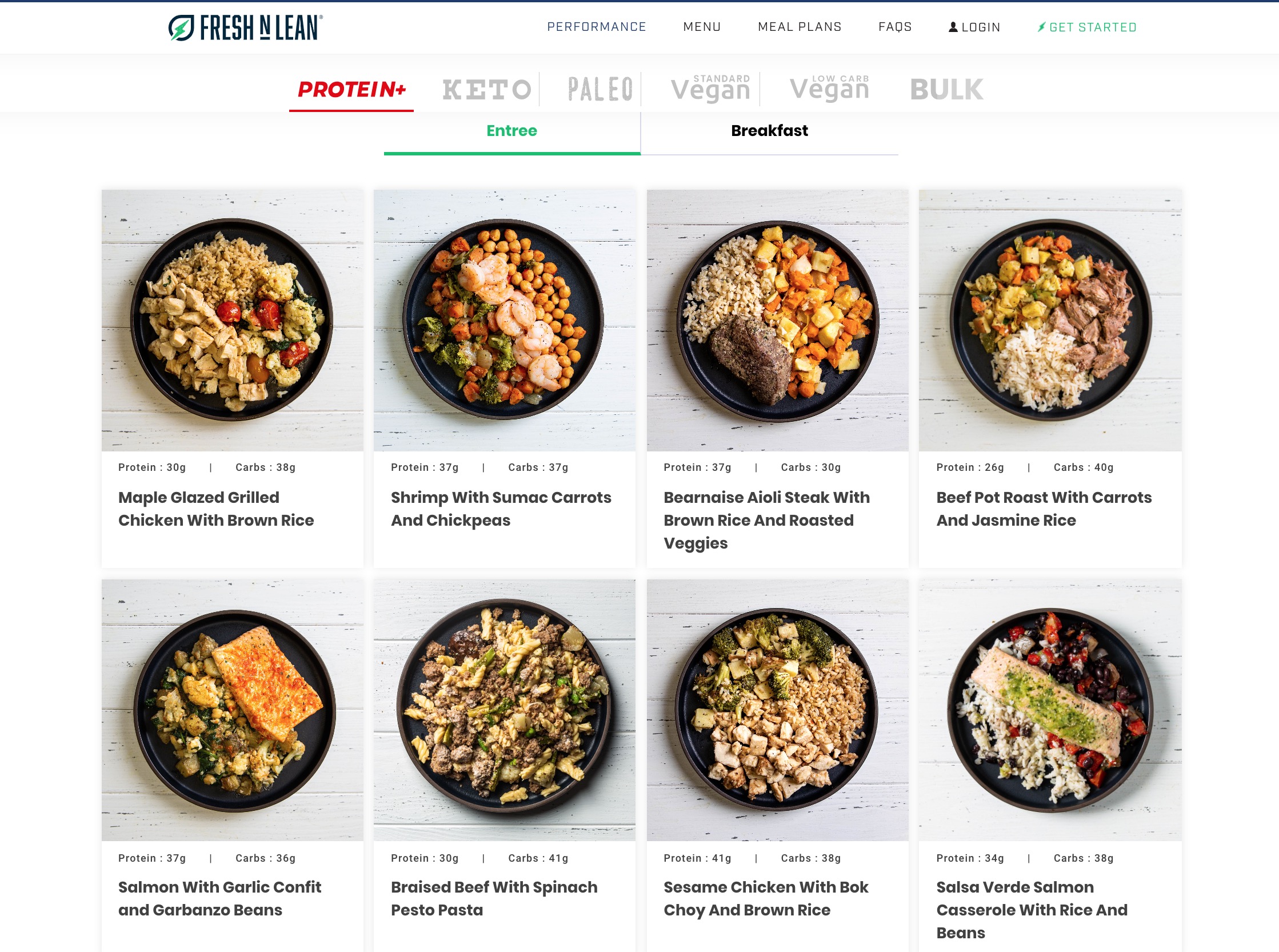 Customer Service
Fresh N Lean strives to create really good cooperation conditions for each client. If you have any questions or wishes for an order, you can contact the support service by phone numbers listed on the site or leave a message on the site. Specialists usually answer it within 24 hours.
Also, the FAQs and Contact Us sections contain answers to the most popular questions that customers usually have when they first contact the company. This allows you to get the information you need faster.
Fresh N Lean meal kits review assures that the support service employs only polite specialists who really want to find a solution to your problem.
The Competition
Fresh N Lean has 2 main competitors: food delivery services Daily Harvest and Magic Kitchen.
The first of these specializes exclusively in vegetarian dishes, which also occupy a large niche in the sales of Fresh N Lean. The difference is that the Daily Harvest only offers frozen food and the range is slightly worse.
The meal service Magic Kitchen mainly specializes in nutrition for the elderly and people with various chronic diseases, but there is special nutrition for athletes. Unlike Fresh N Lean, Magic Kitchen offers frozen food, which negatively affects the taste.
Many customers, having tasted the dishes of all three companies, choose Fresh N Lean because the food here is much tastier.
Conclusion
Fresh N Lean pricing is one of the most profitable in America, which explains the great popularity of this food delivery service. Among the main advantages of the company are the excellent quality of products (free of GMOs, dyes, hormones, flavors, and pesticides) and free shipping.
Among the shortcomings, many customers note the fact that it is almost impossible to independently manage their menu.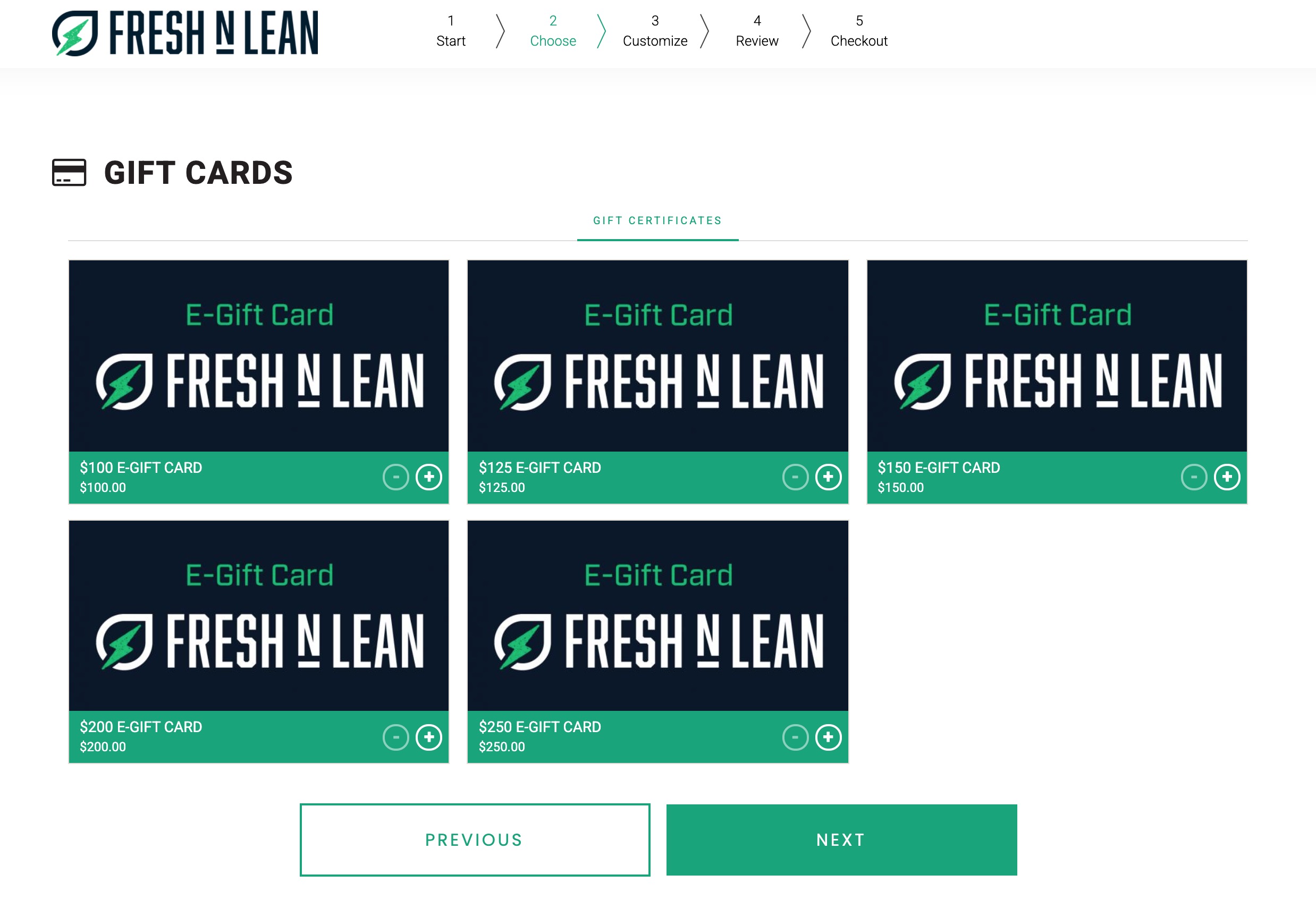 FAQs
Are Fresh N Lean Meals Healthy?
Yes, Fresh N Lean positions itself as the healthiest food delivery service, so here you will find only quality products that have been grown without the use of growth accelerators and hormones.
Is Fresh N Lean Worth the Money?
Fresh N Lean places great emphasis on flavor when creating dishes, so you never end up with a lean and tasteless dish. Most of the customers are sure that such food is 100% worth the money.
Is Fresh N Lean Easy to Cancel?
Yes, if you want to cancel your subscription to Fresh N Lean, you just need to call the phone numbers listed on the website or leave a request on the electronic resource.