It's better to start Magic Kitchen reviews with a brief description of the company's activities. The delivery service was founded in 2005 by Greg Miller. He understood that many people in America need special food, but there is not always enough time to prepare such a menu. Meal service is sure that diet organic food should be as tasty and satisfying as possible and contribute to improving well-being.
Pricing of Magic Kitchen
Magic Kitchen prices depend on which menu you have chosen and on what products the dish consists of. The average cost per serving is between 2 and 15 USD. If you are interested in set meals, a state of the main course, and 1 – 2 side dishes, then their cost is 10-15 USD per serving.
The price of the dish itself is relatively low, but many users notice the high Magic Kitchen cost of delivery. The company provides shipping throughout the US mainland, Alaska, and Hawaii. Its cost starts at 18.5 USD and depends on your location and order size.
Magic Kitchen promo code can save a lot when placing an order. You can find it on the Internet. For regular or wholesale buyers, a flexible system of discounts is provided, the larger the order, the more you save.

How Magic Kitchen Works?
A healthy lifestyle helps you stay attractive and feel good for as long as possible. Elderly people and people with chronic diseases need separate meals that will improve their overall well-being.
Magic Kitchen review says that all the dishes on the delivery service menu are developed by a leading chef together with a certified nutritionist.
What Series of Food Can I Order?
In Magic Kitchen, you will find individual food series that have the following features:
dairy-free;
gluten-free;
low fat;
low sodium;
low carb;
vegan ;
portion-controlled;
diabetes-friendly;
dialysis friendly;
renal diet (for chronic kidney disease stages 3 and 4).
It is worth noting that food delivery services do not have a separate diet for weight loss, but each of the above groups has a balanced amount of carbohydrates, protein, and fats, due to which a strong decrease in weight is noticed.
Magic Kitchen menus were developed with the idea that all dishes should be as simple as possible to prepare, and all accompanying materials are already in your kitchen or not needed at all.
Magic Kitchen meal kits review states that the dishes are often slightly undersalted here, so if your diet permits, you can add salt or use a sauce to them. The main thing is to make sure that all the ingredients that are included in the supplements are allowed by your diet and do not lead to a deterioration in your overall health.
Features of Cooperation
In the catalog of Magic Kitchen, you will find prepared foods that were frozen. It has the easiest cooking method available even to a person who does not know how to cook.
Magic Kitchen offers 2 options for cooperation – a one-time order or subscribe for regular deliveries.
The choice depends on the preferences of the client. Customers can order a dish once, make sure of its high quality, and then subscribe. In this case, you will receive regular food delivery and forget about this problem. Reviews of Magic Kitchen show that by subscription, you can order from 1 to 3 meals per day, calculated for 1 week. Deliveries are made every 2 weeks, once a month, or every few months. All details are negotiated with the client individually.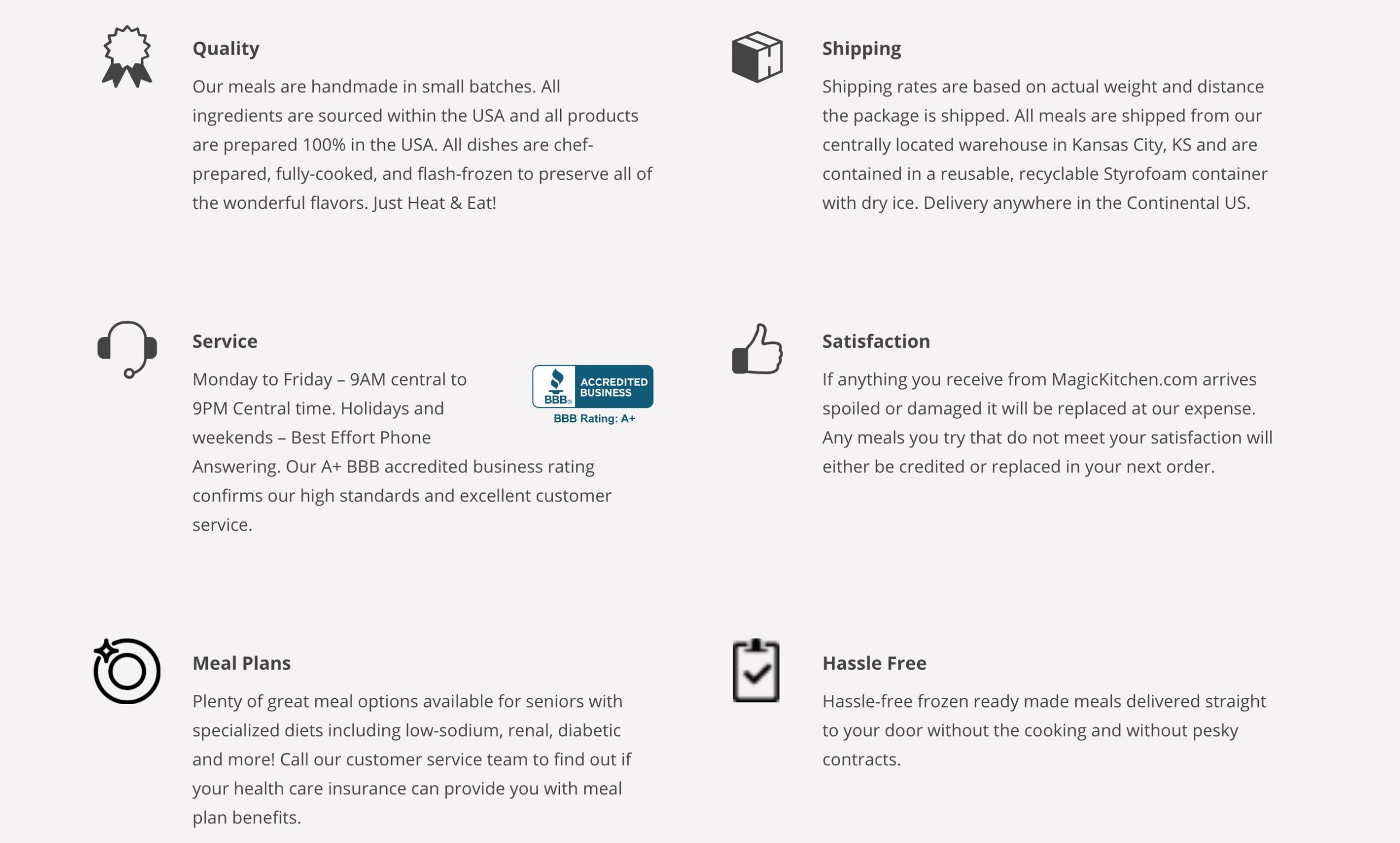 How Easy Are Magic Kitchen Meal Kits to Prepare?
Magic Kitchen meal kits reviews say that all the dishes on the menu were prepared before they were frozen, so it is usually enough to just reheat them in the microwave or an oven.
Magic Kitchen meal reviews made sure that everyone can cope with this task.
The package contains detailed instructions for each dish, where the method of cooking is prescribed, how long it will take to prepare, and what additional devices will be needed.
Who Is Magic Kitchen Good For?
Magic Kitchen ratings are quite high: customers rate from 4.4 to 5 stars, which suggests that they generally enjoy the food and service.
Magic Kitchen meal delivery reviews shows that it is suitable for:
vegetarians;
old people;
families who want to eat healthy food at home, not in a restaurant;
people with allergies to milk and gluten;
for people with chronic kidney and pancreatic diseases;
people with diabetes.
Magic Kitchen food delivery does not offer a separate weight loss menu, but it is possible to select low-fat meals that promote weight loss.
Who It Isn't Good For?
Reviews for Magic Kitchen sure that it is not suitable for people with acute food allergies (apart from gluten and dairy). Many other allergens are actively used here, so before buying, it is necessary to carefully study the composition of the dishes, pay attention to the ingredients that cause allergies. Magic Kitchen recipe cards have complete information about the composition of the dish, but the company does not provide information about its suppliers, which is also a big drawback.
Magic Kitchen is not suitable for people who just love to eat well and do not care too much about their health. For them, the dishes presented in the catalog may seem too bland and tasteless. It is important to understand that the company is developing a special dietary menu.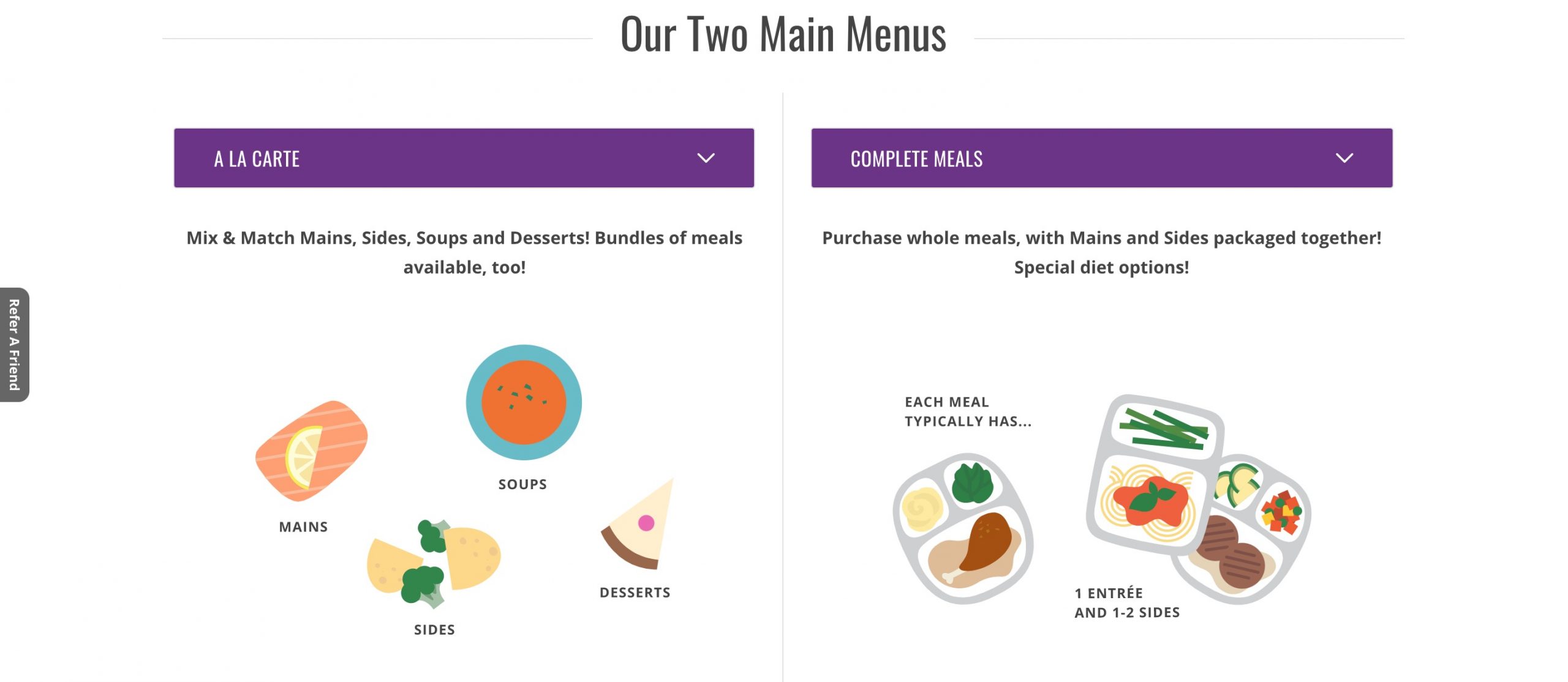 Example Packaging and Environmental Friendliness
Magic Kitchen products are instantly frozen in separate, ready-to-heat containers. The products are placed in transport containers with dry ice. This allows them to remain frozen until they reach their destination. Next, the products must be transferred to the freezer. The containers are durable, lightweight, and moisture resistant. The material they are made from is recyclable, but it can be difficult for you to find a place where they will be accepted.
In general, the packaging can be considered reliable and environmentally friendly.
Changing and Canceling Order
Magic Kitchen plans can be changed according to customer preferences. You can apply for an order on the website or by phone. In the future, a delivery service specialist will contact you to re-negotiate it. At this point, you can make some kind of cancellation or replacement.
If the goods that arrived do not meet your requirements or the packaging was damaged during transportation, you can replace it in a further order at the expense of the company.
Customer Service
The company strives to ensure that customer support service is available around the clock. The contact center works according to the following schedule (сentral time):
Monday to Friday – 7 AM to 9 PM;
Saturday – 7:30 AM to 3 PM;
Sundays – 8 AM to 3 PM;
Holidays – Closed.
If you called outside of working hours, then you can leave your message on the answering machine, and our specialist will contact you as soon as the office is open. In the message, you can indicate when it is convenient for you to talk, and the specialist will take into account your wishes.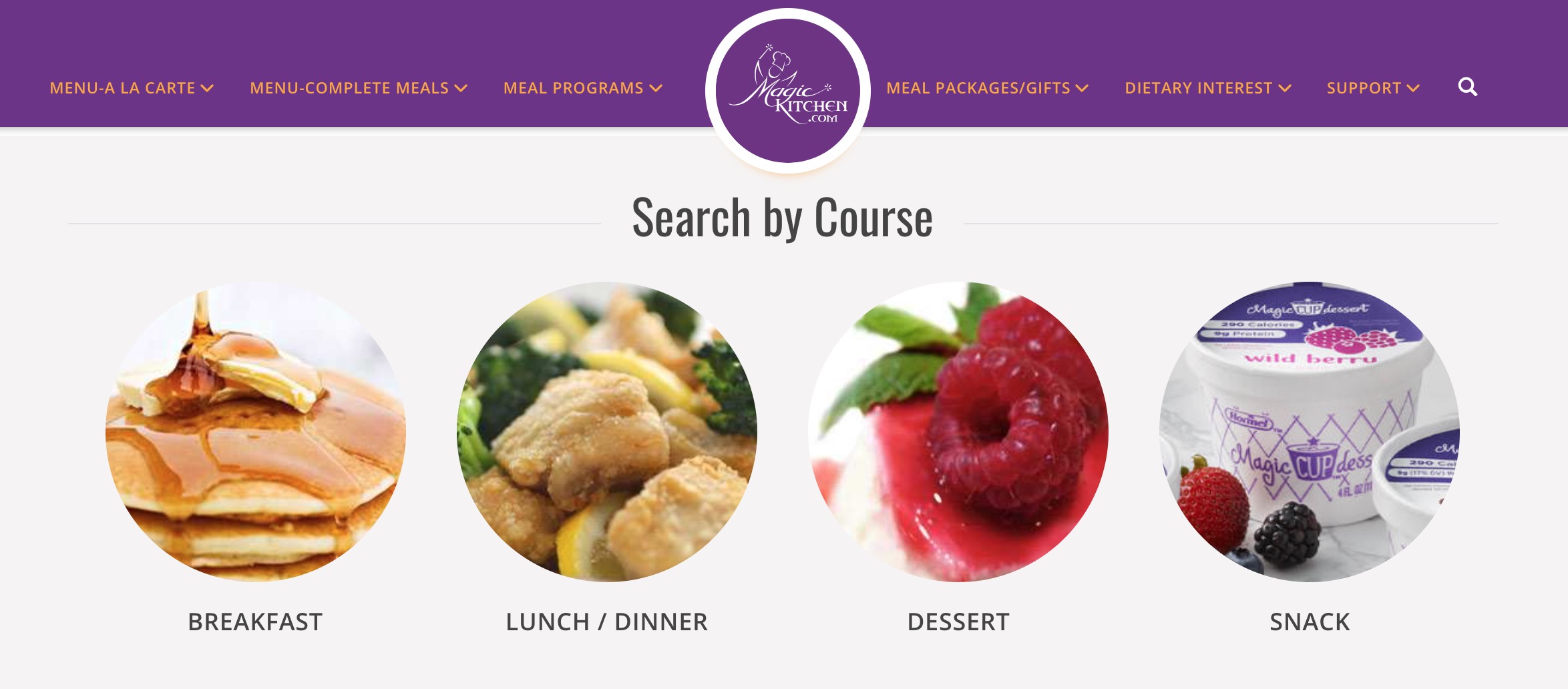 Alternatives
Among the main competitors of Magic Kitchen are 2 companies that specialize in the delivery of frozen products:
Beetnik Foods;
Ice Age Meals.
The first one focuses exclusively on organic products. As in Magic Kitchen, where you will not find pesticides, hormones, artificial growth regulators. It will be a good solution for those who want to eat only healthy foods that have not been touched by chemistry. The difference is that there is no elaborate menu for different diseases.
Ice Age Meals is the best delivery service that has tried to develop a menu that is suitable for people who take care of their health and who want to achieve some results through nutrition. Such food is popular with athletes or those who want to lose weight quickly and easily.
Conclusion
Magic Kitchen pricing is very democratic in comparison with establishments and other delivery services, today everyone can afford to order such food delivery. Such a system is suitable for those who want to take care of their loved ones, especially if they are already elderly or have some kind of chronic illness.
The company was able to develop a good menu and choose the right packaging for it, which made food as simple and convenient as possible. You can eat such food at home or at work since it is enough to simply have a microwave oven for cooking.
How much is Magic Kitchen depends on which food set you choose and which dishes you are interested in? Here everyone can choose a menu to their taste and wallet.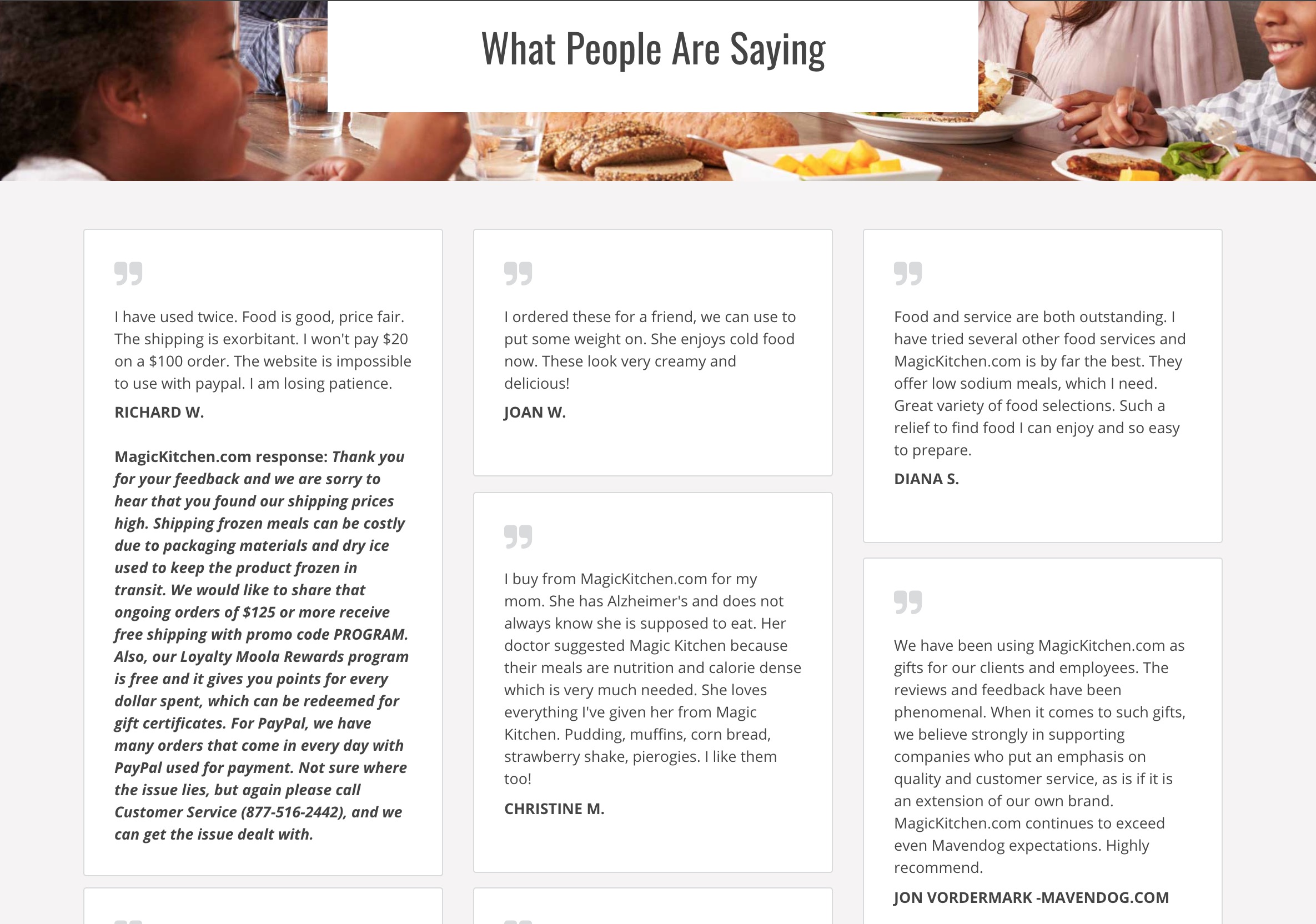 FAQs
Are Magic Kitchen Meals Healthy?
Yes, in the production of such food, only high-quality products are used, shock freezing is used, which helps to preserve all vitamins and minerals. The menus in Magic Kitchen were developed by leading nutritionists, taking into account recurrent changes or the needs of people with chronic diseases.
Is Magic Kitchen Worth the Money?
The majority of customers are confident that food in Magic Kitchen is worth the money that the company asks for it. Delicious healthy food awaits you here, which can shorten your time for homework.
Can I Try Magic Kitchen for Free?
Not. The Magic Kitchen doesn't ship food for free, but you can only order one serving before you sign up for your monthly subscription.